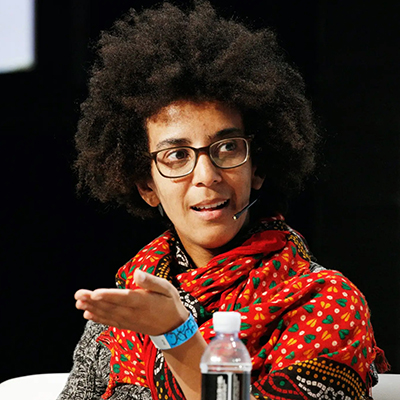 AI and the Humanities
Generative Creativity and Interpretation
Wednesday, Oct 11, 2023 5:00 pm
In-person space is limited, and the event will also be livestreamed.
Click here to view the Livestream.
This roundtable brings together leading researchers, authors, theorists, and AI industry members to discuss the impact of generative AI on the humanities. What does emergent creativity look like? How are AI chatbots affecting teaching and the practice of critical cultural analysis? How do we think of identity and history in works composed by AI prompts? How can AI transform machine learning approaches to the study of culture at scale? 
Participants:
Vikram Chandra (English, UC Berkeley) is the author of two novels, a short story collection, and Geek Sublime: The Beauty of Code, the Code of Beauty, which was a finalist for the National Book Critics Circle Award for criticism. He is the co-founder and CEO of the software startup Granthika, which provides organizational and editorial tools for writers.
Timnit Gebru is known for her groundbreaking work on racial bias in AI algorithms. She co-led Google's Ethical AI research team before she was fired by the company in 2020 for raising issues of discrimination in the workplace. She founded and is currently executive director of the Distributed Artificial Intelligence Research Institute, which supports independent, community-rooted AI research. She also founded the nonprofit organization Black in AI. 
Hannah Zeavin (History, UC Berkeley) is a scholar whose work centers on the history of the human sciences (psychoanalysis, psychology, and psychiatry), the history of technology and media, and feminist science and technology studies. She is the author of The Distance Cure: A History of Teletherapy (2021) and Mother's Little Helpers: Technology in the American Family (forthcoming).
Cosponsored by Berkeley Center for New Media