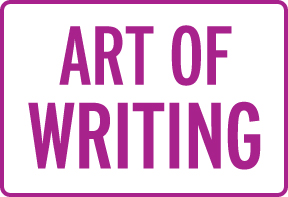 Art of Writing at UC Berkeley celebrates writing as a teachable art that engages critical thinking, deep involvement with subject matter, attention to audience and style, and careful revision. 
Art of Writing undergraduate courses are the curricular core of the program, and offer advanced writing instruction to students who wish to build on the basic skills learned in Berkeley's required composition courses. With topics in the humanities, social sciences, natural and material sciences, and professional fields, these intimate courses teach students to produce communicative and elegant work in a variety of genres.
The Summer Writing Institute trains graduate students to become skilled teachers of writing to undergraduates. The intensive week-long summer workshop, supplemented by pedagogical enrichment throughout the academic year, provides an inspiring intellectual and practical experience. Each graduate student participant is funded by a fellowship from the Daniel E. Koshland, Jr. Distinguished Chair in Writing.
The writing tutor program trains advanced undergraduates to serve as writing tutors for their fellow students enrolled in Berkeley's required Reading & Composition courses. With tutor training conducted by experienced graduate students, the program is entirely student-run.
Art of Writing events feature prominent authors and other literary professionals, and they nurture a vibrant campus engagement with the written word. Events reach the full spectrum of the academic community.
Art of Writing at the Townsend Center for the Humanities is supported in part by the Andrew W. Mellon Foundation.
Visit the Art of Writing website to learn more.