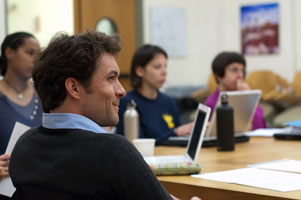 The activities of the Doreen B. Townsend Center for the Humanities are made possible largely through the generosity of non-university funding. As part of its ongoing mission to foster interdisciplinary research and public programs in the humanities, the Center is currently seeking to expand its endowment base. Townsend Center priorities are for faculty and graduate student fellowship programs and administrative support.
Give online by making a secure credit card contribution through Give to Cal.
Please contact Director Stephen Best or Associate director Rebecca Egger to discuss other types of donations and endowments to the Center.