CURRENT WRITER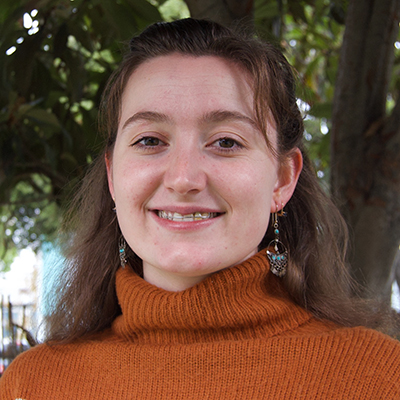 Mai Corkins,from Alameda, CA, is a senior double-majoring in English and Dance. She is interested in American folklore and folk traditions (especially in music and dance) and in the ways that these traditions cross over with literature and carry knowledge of the past. In her free time, she enjoys reading, swing dancing, and baking.
PAST WRITERS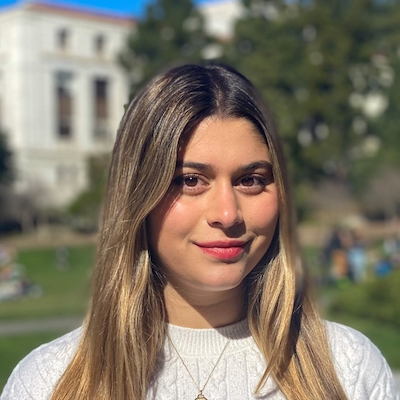 Layla Nasseri, a freshman from Los Angeles, California, is a double-major in Legal Studies and Comparative Literature with concentrations in French and Latin. Her academic and research interests are centered in engaging with art and media through the intersecting lenses of advocacy, identity, and social reform.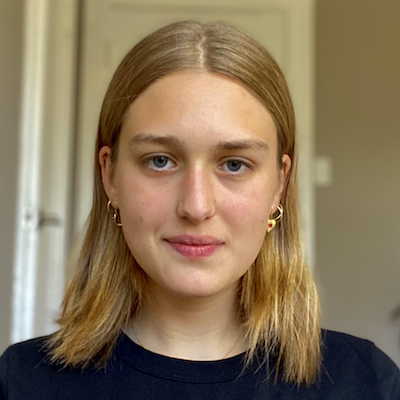 Though she came to UC Berkeley as an architecture student, sophomore Thea Berman decided she wanted the humanities to be at the center of her undergraduate experience, and she shifted her focus to the study of rhetoric and political science.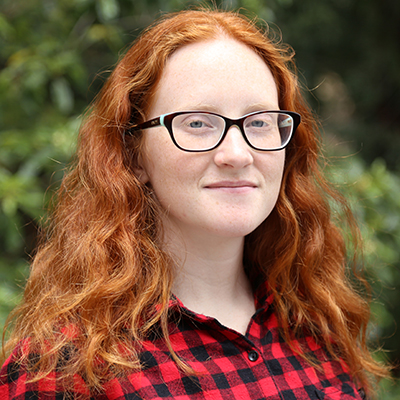 Zoe Forest is a junior double-majoring in comparative literature and history. The first event she ever attended at the Townsend Center focused on how humanities graduate students can present their research to a general audience, and since then she has been motivated to use her work to transmit the importance of the humanities. She covered Townsend Center events in Spring and Fall 2018 and again in Fall 2020.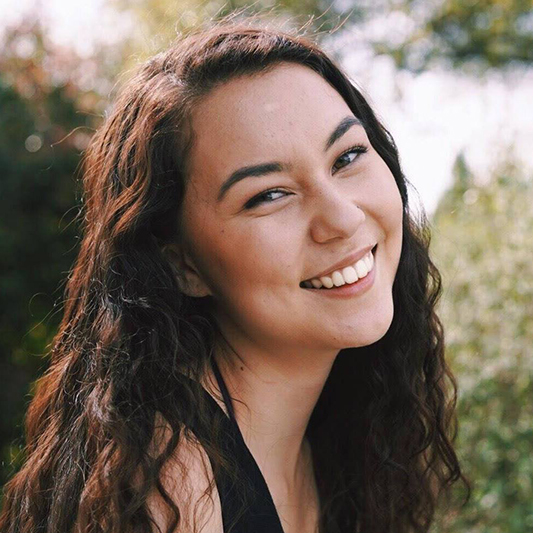 Caitlyn Jordan, a senior from Granite Bay, California, is majoring in English and double-minoring in human rights and creative writing. She was first introduced to the Townsend Center's as a student in an Art of Writing seminar and continues to explore the humanities as a writing tutor with the Student Learning Center and a member of the Dean's Leadership Team in the Arts and Humanities.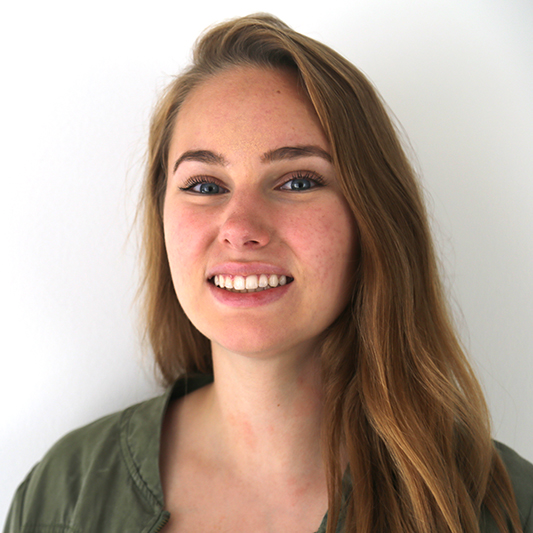 Erin Haar, a sophomore from Moorpark, California, is majoring in American studies and minoring in journalism. Her interest in the humanities and social sciences first blossomed after she completed an independent research project on the relationships between mothers, daughters, cosmetics, and self-esteem. She hopes to continue exploring the humanities through the Townsend Center and her courses at UC Berkeley.