Bridging Narratives of Incarceration: from San Quentin to UC Berkeley and Beyond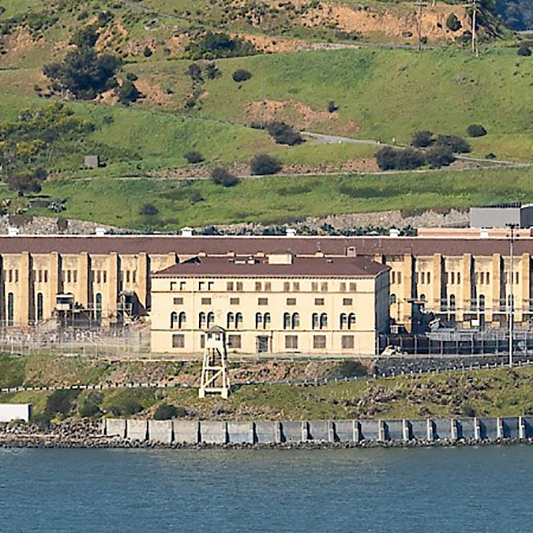 On October 19, activists, artists, and professors assembled at the UC Berkeley Art Museum and Pacific Film Archive (BAMPFA) to discuss narratives of incarceration. The colloquium was motivated by Poor's exhibit, The San Quentin Project: Nigel Poor and the Men of San Quentin State Prison, which will be at BAMPFA through November 17th. Poor's exhibit draws on her experiences teaching at San Quentin. As a professor with the University Prison Project, Poor led her students — incarcerated men at San Quentin — in creating "verbal photography," an art practice that transcribes the process of experiencing a photograph into the written word. Her final exhibit showcases these men's work in "mapping" photographs taken inside the prison with their own annotated interpretations, thereby narrating experiences of incarceration.
Panel participants at the colloquium included UC Berkeley Professors Jonathan Simon and Tina Sacks, activist and UC Santa Cruz student Alyssa Tamboura, who is the child of an incarcerated parent, artist and Professor of photography Nigel Poor, and Jody Lewen, the founder and executive director of the Prison University Project at San Quentin. The speakers highlighted what Simon labeled as the "myth of incarceration;" that is, the myth that incarceration affects only the imprisoned individual. Tamboura demonstrated incarceration's traumatizing effect on family members by sharing her experiences working through her imprisoned father's absence. Lewen and Poor spoke about their work with the Prison University Project, showing the audience that education and prison — two institutions often seen as irrevocably separate — intersect in compelling ways.
In fact, this colloquium is only one of many intersections between UC Berkeley and San Quentin. The Berkeley Graduate School of Journalism's course J298 San Quentin Editing brings student journalists and San Quentin inmates together to publish the San Quentin Times, an award-winning newspaper written by inmates. As one former student reflects, "I don't think one can get reporting more honest about the correctional system than the reporting from San Quentin because it is done by people who have lived it."
Students take the lead in UC Berkeley's student-run DeCal, Teach in Prison. Revived in 2007, the DeCal offers tutoring to those in San Quentin on the road to receiving their GED. The course is led by a team of student facilitators, many of whom have been personally impacted by the prison system. Teach in Prison actively works against the stigma that incarcerated people do not deserve (or cannot accept) assistance.
Further, the Berkeley Underground Scholars program (BUS) works to build a "prison-to-school pipeline" by recruiting and retaining Berkeley students who were formerly incarcerated or system impacted. The program is now officially a partner of Berkeley's Centers for Educational Equity and Excellence, which provide support for non-traditional students. BUS shows that the university is a space in which system-impacted individuals belong.
Yet, as Simon carefully noted in his remarks at the colloquium, there is an almost "unbridgeable divide" between those who have lived under conditions of incarceration and those for whom incarceration is an idea in the abstract. Following the BAMPFA event, UC Berkeley alum Tomas Mournian published an Op-Ed for student newspaper The Daily Californian that drew attention to the colloquium's failure to include the voices of formerly incarcerated people themselves. Poor's work itself, Mournian noted, consumes and presents the uncompensated labor of incarcerated men as an artistic project.
Mournian's words are a reminder of the lived experiences that underlie abstract or academic conversations about San Quentin. UC Berkeley organizations like BUS and Teach in Prison demonstrate the power of programs that are led by those who are directly impacted by incarceration. Ultimately, BAMPFA's colloquium reveals the need for nuanced discussions about the intersections between academia and incarceration, between those who speak about prison from the outside and those who are imprisoned within.