"We All Speak a Foreign Language to Someone": Celebrating Multilingualism at UC Berkeley and Beyond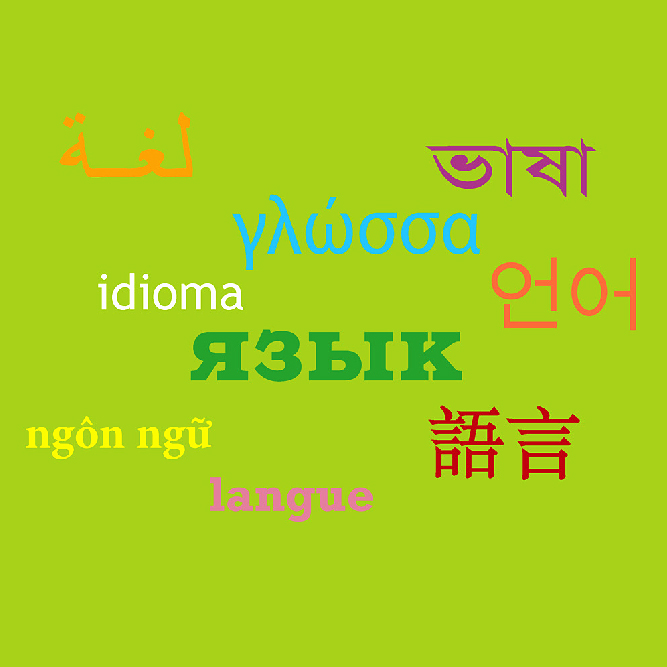 On the evening of February 5, 2020, members of the UC Berkeley community gathered in Doe Library to celebrate the diversity of languages at Berkeley and throughout the world. The reception honored the online exhibition The Languages of Berkeley and featured a special lecture by Maxine Elliot Professor of Comparative Literature and the Program of Critical Theory and 2020 President of the Modern Language Association Judith Butler on "The Promise of Multilingualism." 
Cosponsored by the UC Berkeley Library and the Berkeley Language Center, The Languages of Berkeley showcases the wide range of languages in campus research and courses. Each week, the exhibition publishes an online post featuring a new language, written by an expert in that language. Contributors select and analyze a piece of writing that they believe exemplifies important linguistic or cultural elements of a language other than English. Eventually, the exhibit aims to feature over 45 contributors and 70 languages, including all 59 modern and ancient languages taught on UC Berkeley's campus. 
Expanding on the exhibit's theme of multilingualism, the reception highlighted the necessity for language diversity — both in local academic contexts and in global world politics. The reception featured readings in nine different languages (i.e. Vietnamese, Arabic, Yiddish, Chichewa, Dutch, Chinese, Armenian, Spanish, and Sanskrit) and emphasized Berkeley's role as a facilitator of multilingual knowledge. Claude Potts, UC Berkeley librarian for the Romance Language Collections, noted that only 3% of the books published in the United States are translations. And yet, over a third of the books in Berkeley's collection are in a language other than English. 
In her lecture, Professor Butler likewise emphasized Berkeley's importance as an institution that affirms multilingualism. The public university, she argued, can be a site of language exchange, especially in "dark and uncertain" times in which political calls for monolingualism and English-language national identity are prevalent. She noted that in her 27 years at Berkeley, she has heard a vast array of languages even just walking through campus. She has witnessed students learn their heritage-language for the first time at Berkeley and has watched academic scholarship become richer through the encounters between different languages. 
Instead of embracing English as a sole "lingua-franca," Professor Butler asked the audience to consider what is lost when we assert one language as universal. "Languages affect, change, and alter one another," she argued, "They bear the traces of past encounters and confrontations, wars, and histories of cohabitation. They carry the histories of resistance, revolution, and new beginnings." Presuming that something described in English is globally true denies fundamental truths about our world, Professor Butler explained. She used the field of gender studies as an example. The very term "gender," she pointed out, does not exist in certain languages, such as Japanese. Even uttering the English word "gender" as a noun can produce problems in translation, while also opening the door to a multitude of differing interpretations and theories about gender studies across cultural contexts. 
And indeed, the very structure of the event mirrored Professor Butler's words. The reception did not presume that one language was universal or that one language possessed a unique, imperial truth. As speakers of the nine languages represented at the reception spoke to the audience, they also shared different cultural backgrounds. They discussed why their selected pieces, whether poems or excerpts from literary works, were important to a certain country's history and future. As the speakers read aloud in a multitude of different languages, audience members followed along by reading the printed English translations in the program brochure. Even when we did not understand the language itself, we recognized shared linguistic patterns — repetition, inflection, and similar pronunciations. As the audience listened to new sounds and read the translations in the program brochure, we embodied Butler's parting reminder: that "we all speak a foreign language to someone."