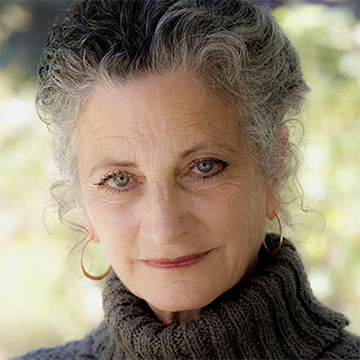 Lura Dolas (Senior Continuing Lecturer Emerita and former head of the UC Berkeley Acting Program) conducts a two-session in-person workshop to help graduate students deliver job talks and professional presentations clearly, confidently, and persuasively.
The workshops offer techniques for neutralizing stage fright, identifying naturally expressive behavior, achieving personal connection in virtual presentations, and replacing flat jargon with engaging language. Exercises to expand vocal range and improve eye contact and use of gesture will enhance both live and virtual audience rapport. These workshops provide a safe, constructive environment to promote individual participation.
In the first meeting, participants are given a series of exercises to enhance presentation of self and material. In the second, participants may present a short sample of a job talk or professional presentation for individual coaching.
Workshop dates:
Monday, October 30, 2023 | 9:30 am - 12:30 pm
Monday, November 6, 2023 | 9:30 am - 1:00 pm
Townsend Center for the Humanities
220 Stephens Hall, UC Berkeley
N.B.: Students must attend both in-person sessions and commit to the entire six hours over two consecutive Mondays.
Eligibility
UC Berkeley PhD students who have advanced to candidacy and are entering the job market, broadly conceived. Admission is limited. Priority will be given to students in the arts and humanities and related social sciences.
Public Speaking for Graduate Students