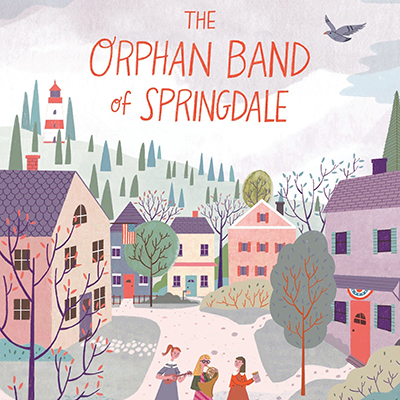 Anne Nesbet
Berkeley Book Chats
In her book of historical fiction for younger readers (ages 10-14) The Orphan Band of Springdale, Anne Nesbet (Slavic Languages & Literatures and Film & Media) tells the story of 11-year-old Gusta. It's 1941, and tensions are rising in the United States as the Second World War rages in Europe. Gusta has been sent to live in an orphanage run by her grandmother in Springdale, Maine, after her father, a foreign-born labor organizer, has had to flee the country. As Gusta gets to know the rambunctious orphans at the home, she feels like an outsider at her new school, and she finds herself facing patriotism turned to prejudice, alien registration drives, and a burning family secret.
Nesbet's previous novel for children, Cloud and Wallfish, won the 2016 California Book Award gold medal in juvenile fiction. A scholar of Russian and Soviet film, she is the author of Savage Junctures: Sergei Eisenstein and the Shape of Thinking.
Nesbet is joined by Kristen Whissel (Film & Media) and Whissel's daughter, Isla Hager.