When Is Art Research?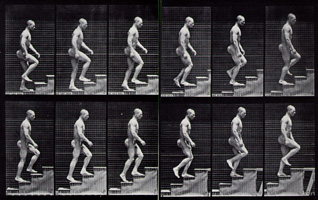 How might the arts provide a way of activating the goals of a "public humanities?" How might the arts provide an infrastructure for new engagements between the university and its community? The When is Art Research? working group discussed the methods of campus initiatives involving collaboration between art practitioners and other members of the university community. The mission of the group was to develop a response to broad institutional questions regarding the role of the arts in the university. One goal was to develop a document that identifies appropriate mechanisms for evaluating the profile of the researcher/artist. Most importantly, the group explored the ways in which art-making enacts the collaborative goals of some of the most innovative humanist projects being developed today.
As part of its investigations, the group coordinated a year-long series of related public events, starting with a talk organized by the Townsend/Mellon Discovery Fellows, Art Practice and the Academy: A Roundtable with Dick Hebdige.
Conveners
Shannon Jackson (Rhetoric and Theater, Dance, and Performance Studies) and Raveevarn Choksombatchai (Department of Architecture and Loom Studio)
Participants
David Bithell (Townsend Postdoctoral Fellow in Music, 2005-06), Anne Cheng (English), Jeffrey Skoller (Rhetoric and Film Studies), Kate van Orden (Music), Anne Wagner (History of Art), and Lisa Wymore (Theater, Dance, and Performance Studies)