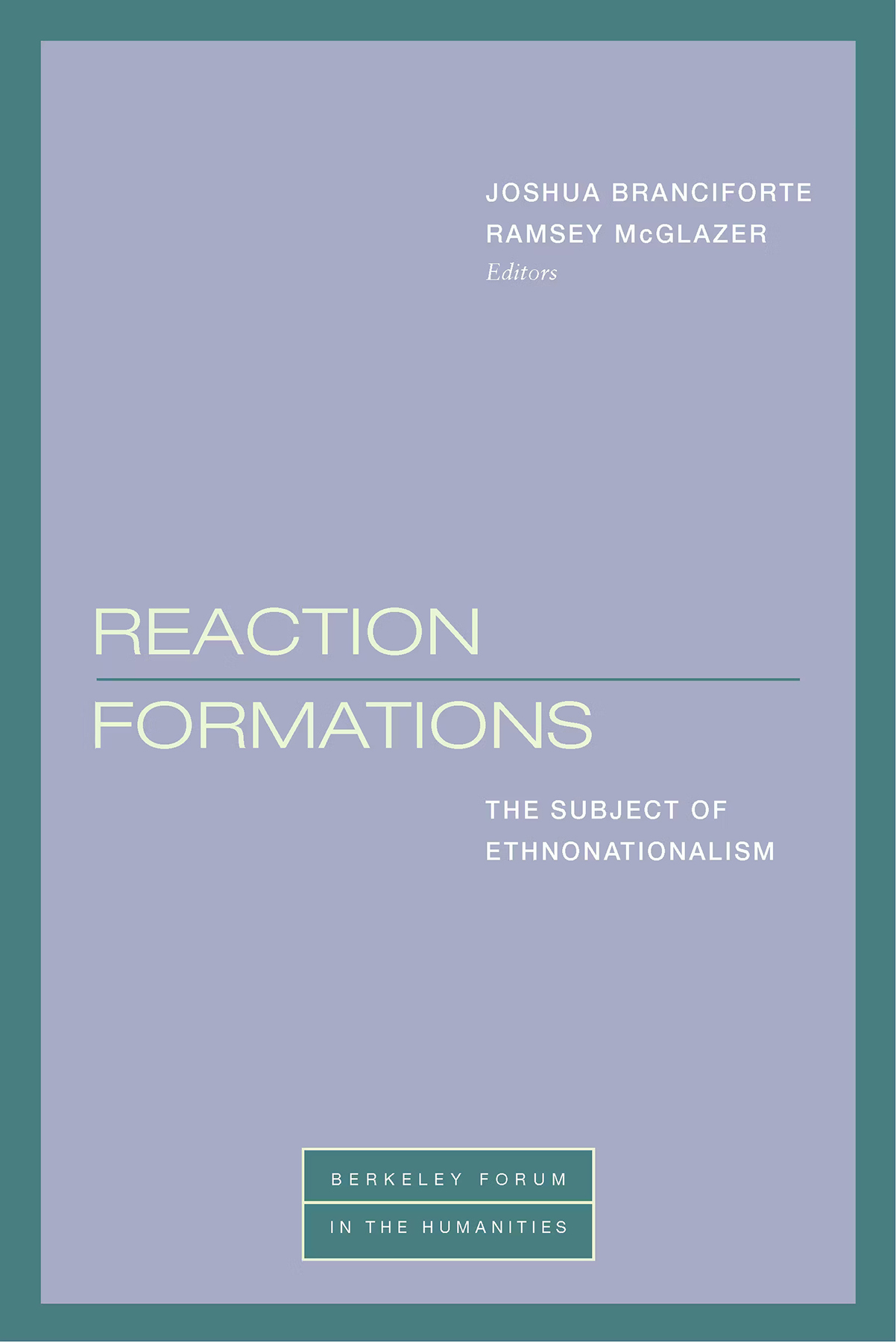 Reaction Formations: The Subject of Ethnonationalism
Many new right movements have in fact intensified or laid bare long-standing tendencies, but this volume seeks to address aspects of their cultural politics that raise new and urgent questions. How should we assess the new right's disconcerting appropriations of strategies of minoritarian resistance? How can we practice critique in the face of adversaries who claim to practice a critique of their own? How do apparently post-normative versions of nationalism give rise to heightened forms of militarism, incarceration, censorship, and inequality? How should we understand the temporality of ethnonationalism, which combines a romance with archaic tradition, an ethos of disruption driven by tech futurism frequently tinged with accelerationist pathos, and a kitschy nostalgia for a hazily defined recent past, when things were "greater" than they are now?
Surveying nationalisms from Argentina, Brazil, France, Germany, India, Israel-Palestine, the United Kingdom, and the United States, Reaction Formations gives a critical account of contemporary ethnonationalist cultural politics, while drawing out counterstrategies for anti-fascist resistance.
Contributors: Tyler Blakeney, Chiara Bottici, Joshua Branciforte, Gisela Catanzaro, Melinda Cooper, Julian Göpffarth, Ramsey McGlazer, Benjamin Noys, Bruno Perreau, Rahul Rao, Shaul Setter, and M. Ty.