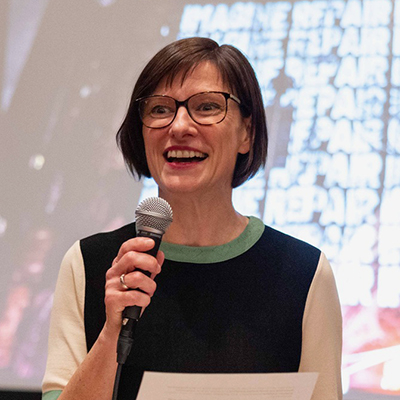 Academic Publishing in the Digital Era
Manuela Gerlof, De Gruyter Publishing
Professional Development
The advent of digital media has fundamentally transformed academic publishing. A variety of electronic formats, open access, data-driven publishing, digital humanities, and most recently AI are just some of the revolutionary developments that have had a notable impact on publishing in recent years.
These innovations bring with them vast potential and exciting opportunities. But with so many options available, authors often find it overwhelming to navigate this rapidly-evolving publishing landscape. To ensure that an author's work has maximum impact, there are a number of important questions to ask, including:
Which is the right digital format for this piece? 
Is open access an option? If so, how does it work? 
Which digital marketing methods have the greatest potential for promoting this publication effectively?
In this presentation followed by discussion, Manuela Gerlof (De Gruyter Publishers) outlines the major current trends in humanities publishing. She shares her industry expertise and provides authors with guidance for making the most of what digital publishing today has to offer.
Dr. Manuela Gerlof is vice president for humanities and social sciences publishing at De Gruyter and is currently based out of De Gruyter's Boston office. She has an academic background in German literature and over 15 years' experience in publishing. Her publications include two edited volumes and the monograph Tonspuren/Sound Tracks, which explores radio play as a medium of cultural memory.