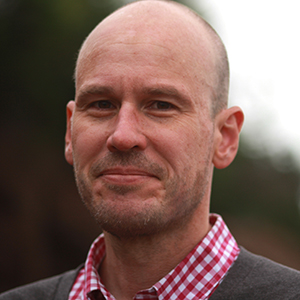 Ben Ratliff, Music Critic
Mere Virtuosity
Una's Lecture
Music critic and author Ben Ratliff was for 20 years a jazz and pop critic at the New York Times. He is the author of four books, including Every Song Ever: Twenty Ways to Listen in an Age of Musical Plenty and Coltrane: The Story of a Sound, a finalist for the National Book Critics Circle Award in criticism. His articles have appeared in the New York Review of Books, Esquire, Slate, Rolling Stone, and elsewhere. He teaches cultural criticism at NYU's Gallatin School of Individualized Study.
About his Una's Lecture, Ratliff writes:
If I were an editor, I would advise writers against all unqualified uses of the word 'virtuosity.' It is too easily used as a cudgel or a boast or an insult, for assuming a shared set of values and frame of reference. There is more than one kind of musician and there is more than one kind of listener. If the word has any meaning at all, there is more than one kind of virtuosity.
In musicians, it usually implies an extraordinarily charismatic fluency and dexterity; sometimes it also implies great memory and problem-solving skill, perhaps near the limits of human ability. Virtuosity is celebrated when it is understood as disciplined, rare, and moving; it is criticized when understood as corrupt, ingratiating, or covering over a lack of profound thought. Certainly, the word does not imply anything about artistic taste, whatever that is, or the deepest and most mysterious aspects of music.
And certainly its use is affected by biases of age, race, gender, and class. Virtuosity, the word and idea, is perhaps best understood not as a neutral certificate or an objective virtue, but as a set of specific, historical practices and values, whether in, say, Europe or India or North America, involving teachers and gurus, specific class strata, and specific marketplaces.
My talk will discuss ways in which virtuosity, in classical and popular music, is not everything, not an end in itself, and a deeply flawed idea — and yet is a crucial way to understand how music is understood and valued by musicians, critics, and listeners.
The Una's Lecture is free and open to the public.