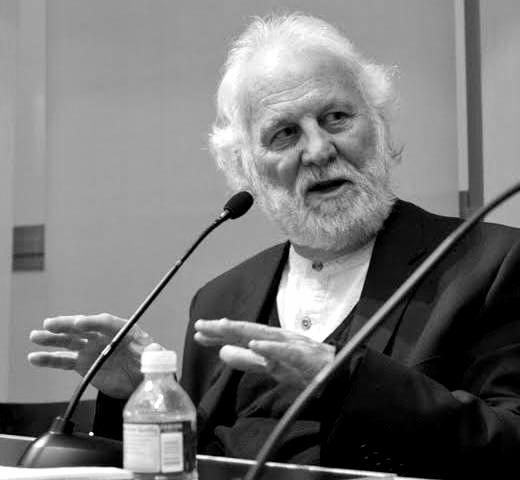 Christopher Bollas, Psychoanalyst and Writer
Mental Pain
Avenali Lecture
Tuesday, Nov 1, 2016 5:00 pm
Morrison Reading Room, 101 Doe Library
Christopher Bollas, the most influential psychoanalyst writing in English today, asserts that mental life is innately hazardous. The steps we take through childhood are marked by mentally painful episodes that constitute ordinary breakdowns in the self. Adolescence stands as the most painful such period, during which some of the major disturbances of self arise, including anorexia, schizophrenia, bipolarity, and sociopathy. Rather than approaching mental pain as a condition to be ignored, minimized, or suppressed through medication, Bollas examines it as a constitutive element of human psychic development.
Bollas is this year's Avenali Chair in the Humanities, and he spends the first week of November 2016 in residence at the Townsend Center. He is the author of numerous books, including Being a Character: Psychoanalysis and Self Experience and When the Sun Bursts: The Enigma of Schizophrenia. The Christopher Bollas Reader was published by Routledge in 2011. Bollas's work has made wide-ranging contributions to the fields of psychoanalytic theory and clinical technique, while also engaging broadly with art, culture, history, and politics.
Bollas earned a BA in history from UC Berkeley, a PhD in English literature from SUNY Buffalo, and a Master of Social Work from Smith College, before completing his psychoanalytic training at London's Tavistock Clinic and with the British Psychoanalytical Society. A practicing psychoanalyst for over four decades, Bollas served as director of education at the Austen Riggs Center in Stockbridge, Massachusetts, and as a faculty member in the Department of English at the University of Massachusetts, Amherst.
During his residency, Bollas leads a seminar that meets on October 31, November 2, 3, and 4, all from 5:15-7:00pm. The seminar is open to the public, with advance permission; please email tansmana@berkeley.edu or wmdavis@berkeley.edu for approval to attend and location information.
The Avenali Lecture is free and open to the public.