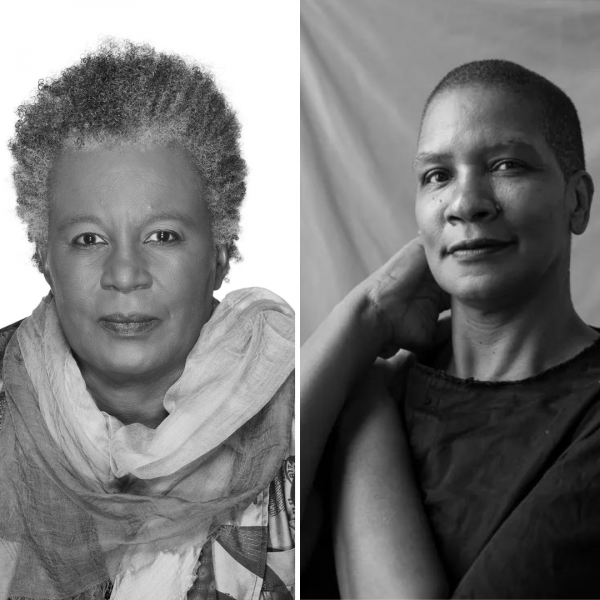 Claudia Rankine and Pamela Sneed
Wednesday, Nov 8, 2023 6:00 pm
Acclaimed writers Claudia Rankine and Pamela Sneed discuss commemoration and its relationship to memory and storytelling. They ask how writers go about caring for erased stories, while creating new methods of storytelling that do not rely on legibility, relatability, certainty, or factual proof.
Claudia Rankine is the author of five books of poetry and three plays, creator of numerous video collaborations, and coeditor of several anthologies including The Racial Imaginary: Writers on Race in the Life of the Mind. She is cofounder of the Racial Imaginary Institute, a think tank for artists and writers who examine the subject of race. She is the recipient of numerous awards and honors including the National Book Critics Circle Awards for both poetry and criticism, the PEN/Open Book Award, fellowships from the MacArthur and Guggenheim Foundations, and election to the American Academy of Arts and Sciences. She is a chancellor of the Academy of American Poets and a faculty member in the NYU creative writing program.
Pamela Sneed is a poet, writer, visual artist, and performer. She is the author of Imagine Being More Afraid of Freedom than Slavery (1998) and Kong and Other Works (2009); the chapbooks Lincoln (2014), Gift (2015), and Sweet Dreams (2018); and Funeral Diva (2020), a memoir about growing up during the AIDS crisis, which won the 2021 Lambda Literary Award for lesbian poetry. Her work has appeared in 100 Best African American Poems and Best Monologues from Best American Short Plays. She teaches in the Columbia University School of the Arts.
Cosponsored by the Department of Rhetoric, Black Studies Collaboratory, and Arts Research Center.