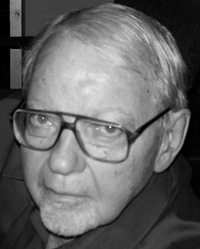 Fredric Jameson, Literary Theorist & Critic
"The Aesthetics of Singularity"
Avenali Lecture
International House, Chevron Auditorium
Literary theorist and critic Fredric Jameson is William A. Lane Professor in the Program in Literature and Romance Studies at Duke University. He has published a wide range of works analyzing literary and cultural texts, while developing his own Marxist theoretical perspectives and offering important critiques of opposing theoretical schools and positions. Professor Jameson's best-known publications include Postmodernism, or, The Cultural Logic of Late Capitalism; The Political Unconscious; and Marxism and Form, and his most recent works are The Hegel Variations and Representing 'Capital.' He has received the William Riley Parker Prize and the James Russell Lowell Prize. In 2008, Professor Jameson was awarded the Holberg International Memorial Prize and in 2011, the Modern Language Association awarded him a Lifetime Achievement Award.