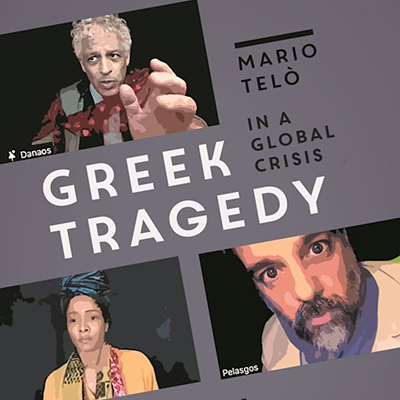 Greek Tragedy in a Global Crisis: Reading through Pandemic Times
Mario Teló
Berkeley Book Chats
What does it mean to read Greek tragedy in a pandemic, a global crisis? How can Greek tragedy address urgent contemporary troubles? Mario Teló (Rhetoric, Ancient Greek & Roman Studies, and Comparative Literature) offers a deep understanding of Greek tragedy and its most famous icons in the context of contemporary times. In close readings of plays such as Alcestis, Antigone, Bacchae, Hecuba, Oedipus the King, Prometheus Bound, and Trojan Women, Telò shows how our experience is precariously refracted back in the formal worlds of plays named after and, to an extent, epitomized by tragic characters.
Greek Tragedy in a Global Crisis (Bloomsbury, 2023) presents timely interventions in critical theory and in the debates that matter to us as disaster becomes routine in the time-out-of-joint of a (post-)pandemic world.
Teló is joined by Debarati Sanyal (French). After a brief discussion, they respond to questions from the audience.