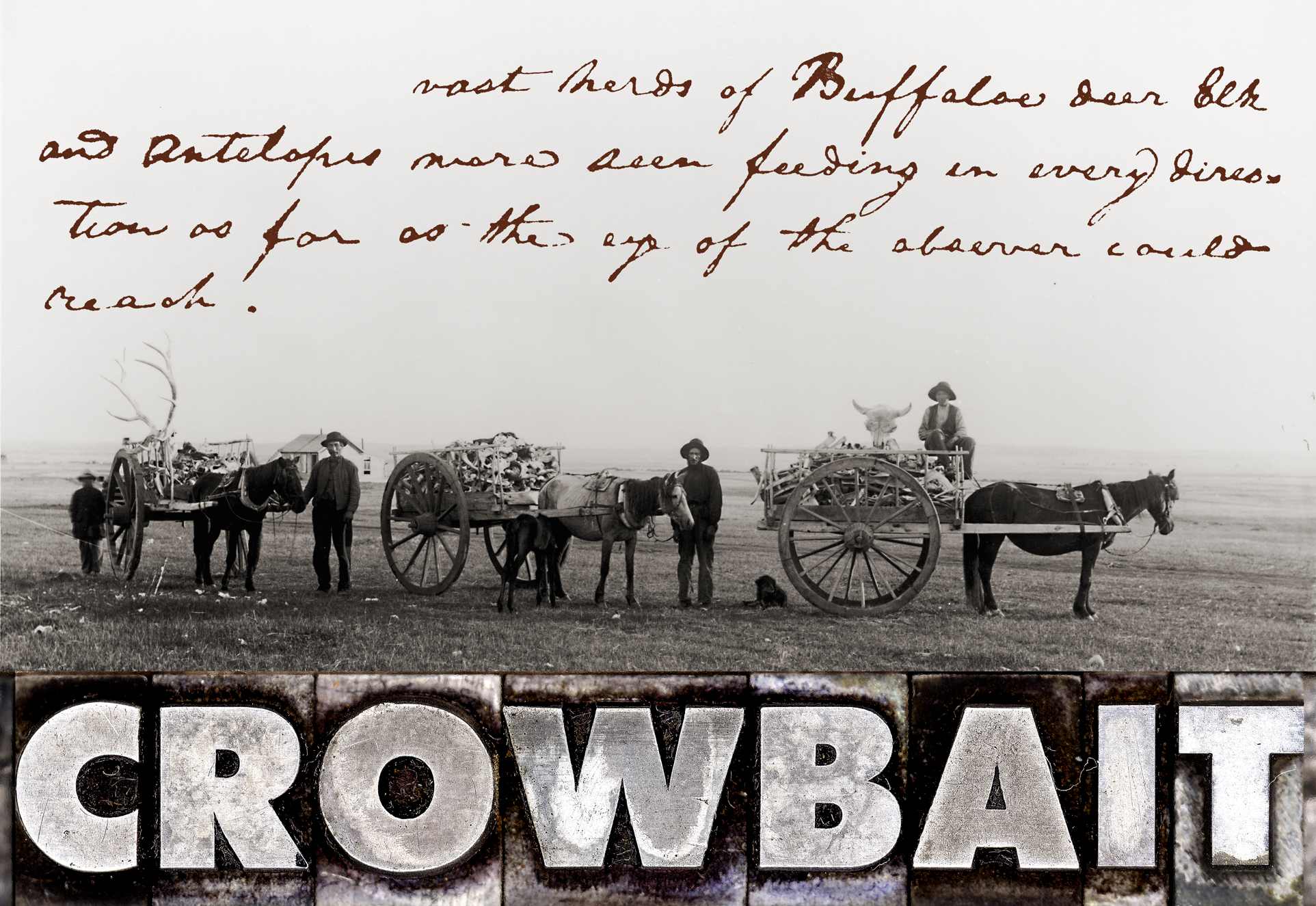 HARD WORDS: Memory & Death in the Wild West
Prints by Peter Rutledge Koch
Exhibit
Opening Reception: Thursday, September 4, 2014 | 5 pm
Peter Rutledge Koch has been designing and printing books and ephemera since 1974, beginning his career in Missoula, Montana with one platen press. He since settled in the San Francisco Bay area and, following the San Francisco literary tradition of fine press printing, has acquired an international reputation and several more presses. His clients and collectors range from major international research libraries to bibliophilic organizations and private collectors and publishers. Between commissions, he designs, prints, and publishes limited editions of ancient Greek philosophers, the musings of maverick poets, and the images of world-renowned wood engravers and photographers. Koch specializes in publishing limited edition livres d'artiste, broadsides, portfolios, and text transmission objects.
A profound melancholy pervades the images in HARD WORDS and NATURE MORTE, two closely related meditations on language and image in which artist and master letterpress printer Peter Koch presents us with his early explorations into the realm of the digital print.
"I grew up in Montana during the boom years of unbridled prosperity immediately following WW2—when our forests were being logged relentlessly; strip mining ran full-tilt around the clock; dams and roads were being built faster than a rumor carrying bad news can travel; and the wilderness was disappearing like ice cream on a hot summer afternoon. For 70 years I have witnessed the disaster that today reaches ever deeper under the surface seeking oil reserves and burying nuclear waste. When I finally began to confront the pain that this power hungry and greed-driven exploitation has caused me, my recourse was to make art.          
The images in this exhibition are composed from photographs originally intended to boost national pride, promote business, and populate the American West with peoples of European descent. I uncovered them in derelict newspaper offices and photo archives that document the first death of the West—the arrival of the European conqueror. Subverting the original intent of these documents by re-purposing, altering, and applying the methods of collage and détournement, my intention is to create images that approach the sublime like a heat seeking missile, while appearing to be billboards advertising some distant and deranged unnatural disaster."
As scion of a prominent Montana pioneering family, Koch brings an insider's perspective to his critique of westward expansion, and as a literary outlaw, he offers a decidedly postmodern take on issues of colonialism, environmental degradation, and racism. Quoting Kafka, Koch asks, "If the [text] we are reading doesn't wake us up with a blow on the head, what are we reading it for?" Nature Morte partakes of a tradition in the arts that critic Ken Egan Jr. characterizes as producing "visions of cataclysm," narratives that recount "promising beginnings and disastrous endings."
In Peter Koch's "visions of cataclysm," we are offered something quite different, not hopelessness, but a provisional hope based on a clear-eyed critical stance toward the accepted wisdoms. Koch insists – and I think rightly – on the purgative effects of works like the somberly witty prints in Nature Morte. Like an "axe for the frozen sea inside us" (again quoting Kafka), these heartrending (and angry) images ask us to ponder the nature of our beautiful but threatened place in this world. Like Koch's grandfather, Elers, quoted in the print BACKFIRE, we are driven to ask the most difficult questions: "Is it possible that it was all a ghastly mistake, like plowing up the good buffalo sod of the dry prairies?"
—Rick Newby, adapted from:
"DEAD NATURE" a catalogue essay  for the exhibition and NATURE MORTE, Holter Art Museum. Helena, Montana 2004.
For more information on Peter Koch, please visit the artist's website.
Exhibit hours are Monday-Friday, 8:30 a.m. - 4:40 p.m. The exhibit is located in a meeting space; call 510-643-9670 or email townsend_center@ls.berkeley.edu in advance for room availability.
Townsend Center, 220 Stephens Hall