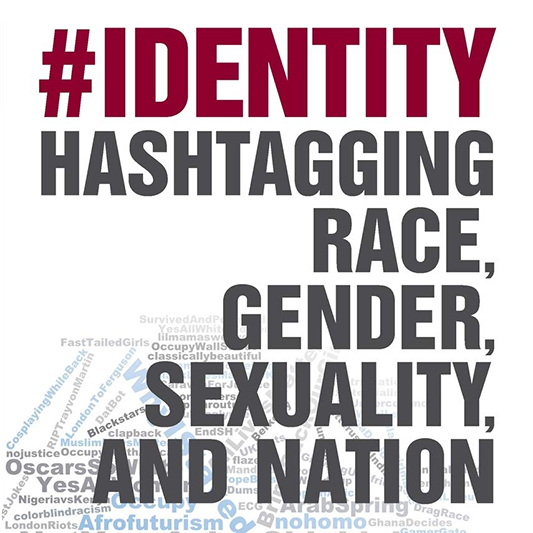 #identity: Hashtagging Race, Gender, Sexuality, and Nation
Abigail De Kosnik and Keith Feldman, editors
Berkeley Book Chats
Since its launch in 2006, Twitter has served as a major platform for political performance, social justice activism, and large-scale public debates over race, ethnicity, gender, sexuality, and nationality. One of the first scholarly books to address the effects of Twitter on contemporary political culture, #identity: Hashtagging Race, Gender, Sexuality, and Nation (Michigan, 2019) brings together essays that offer a critically interdisciplinary view on how and why social media has been at the heart of US and global political discourse for over a decade.
Coeditors Abigail De Kosnik (Theater, Dance & Performance Studies) and Keith Feldman (Ethnic Studies) and all of the volume's contributors are affiliated with the Color of New Media, a scholarly collective based at UC Berkeley that is dedicated to diversifying and broadening the scope of new media studies.
After a brief conversation about the volume, De Kosnik and Feldman open the floor for discussion.