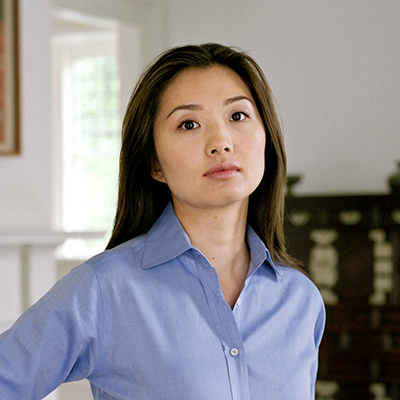 Jeannie Suk Gersen
Una's Lecture
Wednesday, Oct 14, 2020 4:00 pm
Jeannie Suk Gersen, John H. Watson, Jr. Professor of Law at Harvard University, is the 2020-21 Una's Lecturer. She is a feminist legal scholar and contributing writer at the New Yorker, where she covers legal matters. She is joined by Wendy Brown (Political Science).
Gersen is the author of At Home in the Law: How the Domestic Violence Revolution is Transforming Privacy, which won the Law and Society Association's Herbert Jacob Book Prize. She has also published numerous scholarly articles, including "Is Privacy a Woman?" and "The Socratic Method in the Age of Trauma."
She is a leading voice in the conversation on how colleges handle the investigation and adjudication of accusations of sexual violence. She has argued, sometimes controversially, for the importance of due process within the university's approach, exposing what she sees as the institution's tendency to disregard the constitutional rights of the accused.
Gersen's work is a critical reflection on the evolving interpretation and application of Title IX, the 1972 law that prohibits sex discrimination by schools receiving federal funding. In Gersen's view, Title IX directives issued by the Obama administration in 2011 led to a troubling erosion on campus of procedural rights for individuals accused of sexual misconduct.
In response, Gersen and three Harvard colleagues designed their own set of Title IX procedures emphasizing due process for the accused. Although devised explicitly for use at Harvard Law School, the policy was created in the hopes that it would serve as a model at other universities. Under these procedures, individuals accused of sexual misconduct are given a set of rights that includes legal representation and the ability to question witnesses.
Calling Gersen "our foremost guide to the challenges that the #MeToo movement poses to the legal system," the Chronicle of Higher Education describes the political complexity of Gersen's stance:
She has staked out a position at once conventional and embattled. She shares #MeToo's goal of ending the impunity surrounding sexual assault. But she remains committed to the principles of due process, presumption of innocence, and the right to a fair hearing. This commitment places her in tension with some of the most impassioned actors in American public life.
Gersen talks with Wendy Brown, Class of 1936 First Professor of Political Science at UC Berkeley. Brown's books include In the Ruins of Neoliberalism: The Rise of Antidemocratic Politics in the West and Undoing the Demos: Neoliberalism's Stealth Revolution, which won the 2017 David and Elaine Spitz Prize for best book in liberal and/or democratic theory.