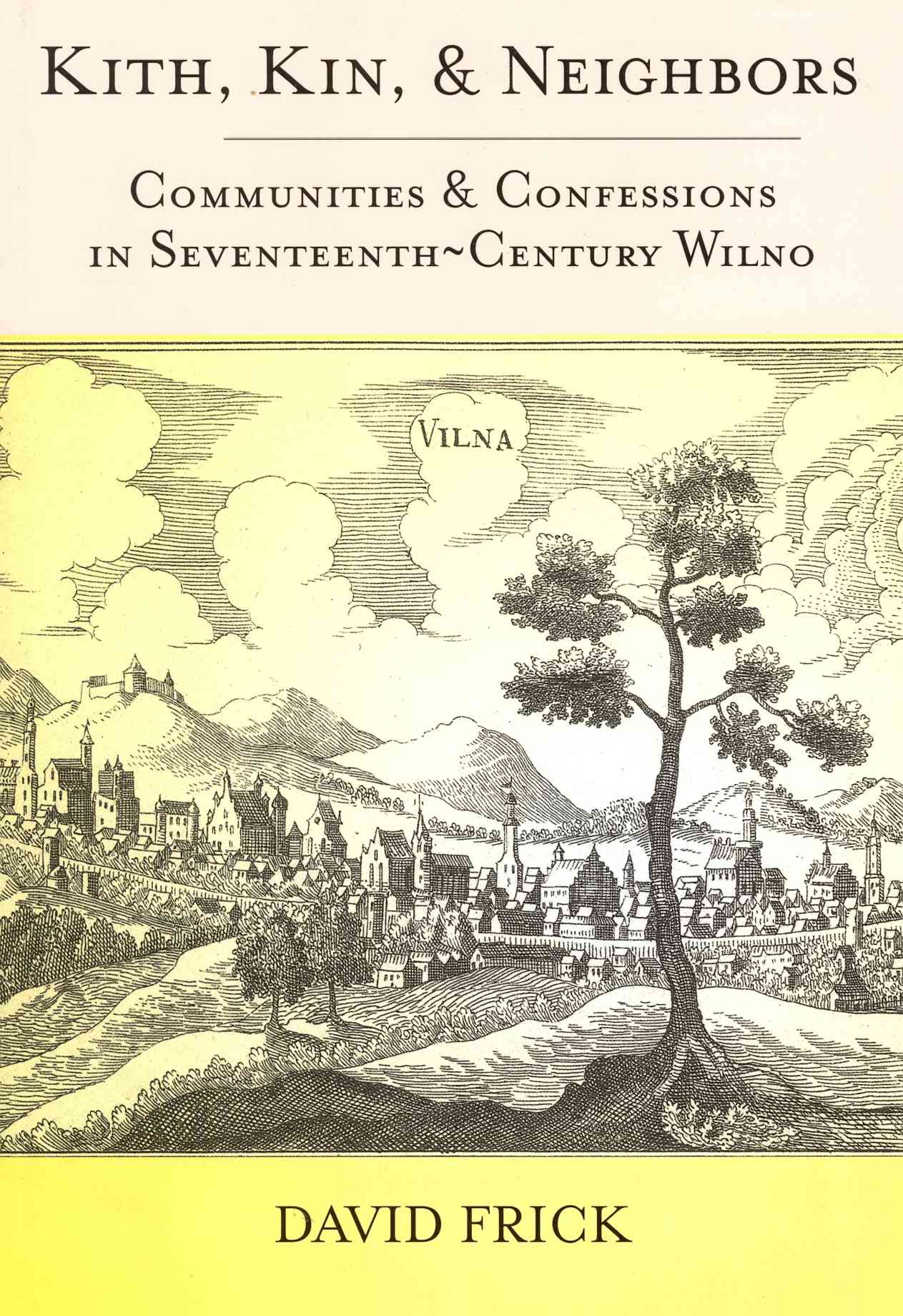 Kith, Kin, & Neighbors: Communities and Confessions in Seventeenth-Century Wilno
David Frick
Berkeley Book Chats
Geballe Room, 220 Stephens Hall
Professor of Slavic Languages and Literatures David Frick's body of research addresses questions of rhetoric, philology, religion, culture, and society in the Polish-Lithuanian Commonwealth of the early modern period. His latest publication, Kith, Kin, & Neighbors: Communities and Confessions in Seventeenth-Century Wilno (Cornell, 2013), examines how seventeenth-century inhabitants of the Commonwealth navigated cultural and religious differences.
In the mid-seventeenth century, Wilno (Vilnius), the second capital of the Polish-Lithuanian Commonwealth, was home to Poles, Lithuanians, Germans, Ruthenians, Jews, and Tatars; they worshiped in Catholic, Uniate, Orthodox, Calvinist, and Lutheran churches, one synagogue, and one mosque. Visitors regularly commented on the relatively peaceful coexistence of this bewildering array of peoples, languages, and faiths. In Kith, Kin, & Neighbors, Professor Frick shows how Wilno's inhabitants negotiated these differences in their public and private lives, while also setting a new standard for urban history and for work on the religious and communal life of Eastern Europe.
After an introduction by Thomas Brady (History), Professor Frick will speak briefly about his work, read a short excerpt, and then open the floor for discussion.