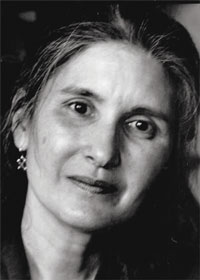 Lorraine Daston, Director, Max Planck Institute for the History of Science
"Rules Rule: From Enlightenment Reason to Cold War Rationality"
Una's Lecture
Sibley Auditorium, Bechtel Engineering Center
Lorraine Daston is Executive Director of the Max Planck Institute for the History of Science in Berlin and Professor at the Committee on Social Thought at the University of Chicago. She has published on a wide range of topics in the history of science, including probability and statistics, evidence, wonder and curiosity, the moral authority of nature, anthropomorphism, and scientific images. Her books include Objectivity, Wonders and the Order of Nature: 1150-1750, and Histories of Scientific Observation, co-edited with Elizabeth Lunbeck.
Professor Daston has taught at Harvard, Princeton, Brandeis, and Göttingen Universities, and has held visiting positions in Paris and Vienna. In 2010 she was a Fellow of the Siemens-Stiftung in Munich. She has twice won the Pfizer Prize of the History of Science Society and is a Fellow of the American Academy of Arts and Sciences, a Corresponding Member of the British Academy, as well as a Member of the Berlin-Brandenburg Academy of Sciences and the Leopoldina.