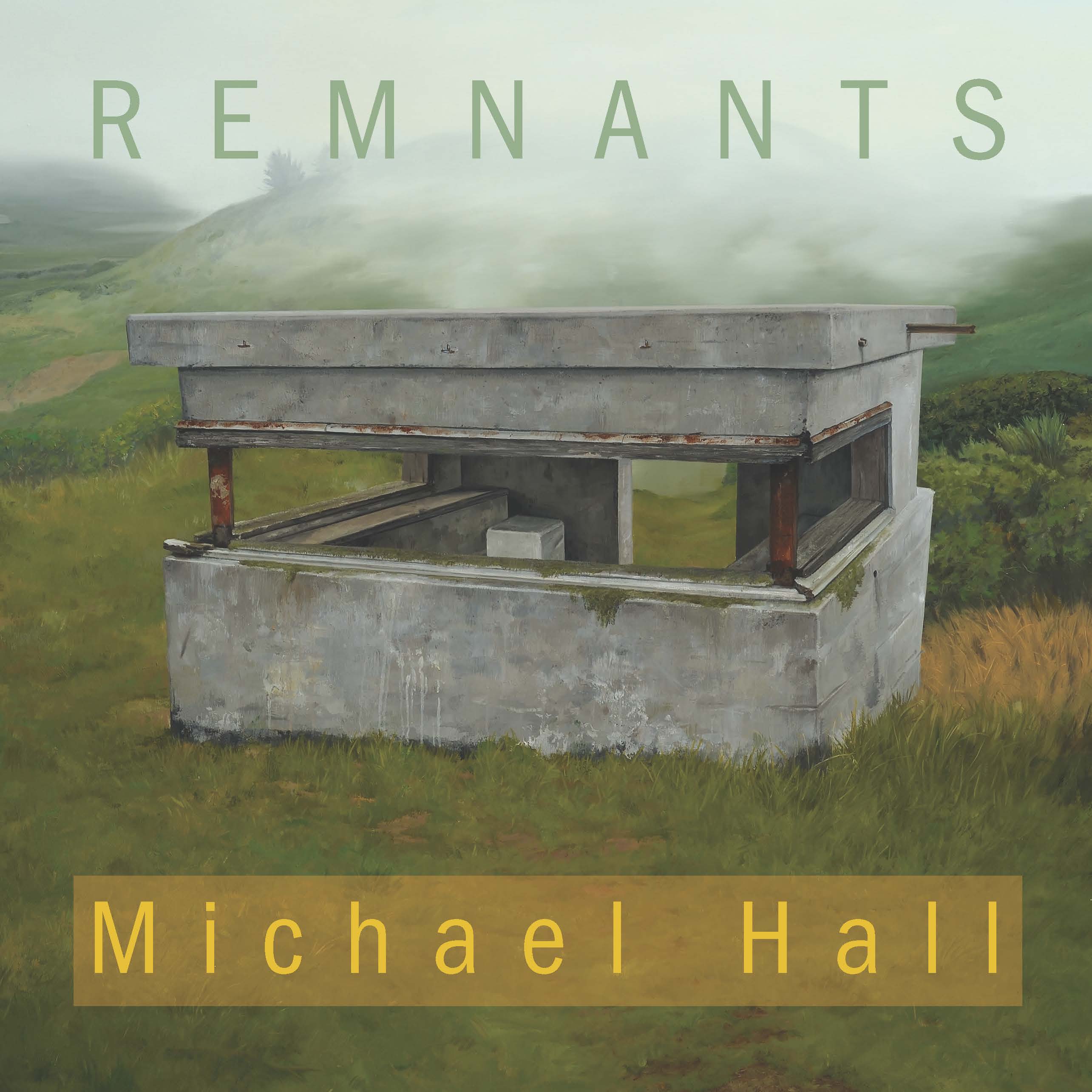 Remnants
Michael Hall
Exhibit
Monday, Jan 29, 2018 12:00 am -
Artist Reception: Wednesday, February 21, 2018 | 4 - 6 pm
Michael Hall, an artist whose perspective is deeply shaped by his family's military background, presents Remnants, a selection of paintings on display at the Townsend Center.
Remnants combines works from the series Reclamation, which depicts the World War II-era bunkers built along the Northern California coast, and Correspondence, which recreates letters sent to a teenage Hall by his father while serving in Desert Storm. Throughout these works is a recognition of the burden that military conflict places on different landscapes, whether the physical landscape marred by crumbling structures now void of purpose or the interpersonal landscape of a father and son's relationship stretched thin by war.
Hall's Reclamation paintings explore the decommissioned bunkers that dot the coast of Marin. Always on guard, looking out for a threat that never came, these disintegrating buildings invoke the Bay Area's largely forgotten military past.
In his Correspondence series, Hall uses watercolor to meticulously recreate letters his father wrote 26 years ago while serving in Iraq. In the process of transcribing letters he received decades ago as an angry and confused adolescent, Hall now finds the empathy he lacked as he reencounters his father's experience of military life.
Hall taught painting at UC Berkeley before becoming an assistant professor of art at California State University, East Bay. He holds a BFA from California College of the Arts and an MFA from Mills College.
Viewing hours are generally Monday through Friday, 9 am to 4 pm. The exhibit is located in a space also used for events and meetings; please call (510) 643-9670 or email in advance to confirm room availability.