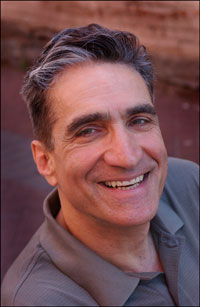 Robert Pinsky, U.S. Poet Laureate, 1997-2000
"Lyric and Public: The Favorite Poem Project"
Forum on the Humanities & the Public World
Wheeler Auditorium
Throughout his career, Robert Pinsky has been dedicated to identifying and invigorating poetry's place in the world. As Poet Laureate, Pinsky founded the Favorite Poem Project, in which thousands of Americans shared their favorite poems. The original anthologies, Americans' Favorite Poems and Poems to Read, became best-sellers, and the Library of Congress appointed Pinsky to an unprecedented third term based on this national enthusiasm.
Elegant, tough, and vividly imaginative, Pinsky's own poems have earned praise for their formal dexterity, unique music, and ambitious range. He is the author of numerous acclaimed collections, including Jersey Rain. Pinsky's books about poetry include Poetry and the World, nominated for the National Book Critics Circle Award; The Sounds of Poetry; and Democracy, Culture and the Voice of Poetry. The poetry editor for the online magazine Slate, Pinsky has also appeared regularly on theNewsHour with Jim Lehrer, and writes the weekly "Poet's Choice" column for The Washington Post. Pinsky teaches in the graduate writing program at Boston University.
Robert Pinsky's appearance was funded in part by the Koshland Endowment. Biographical information has been adapted from the Barclay Agency.