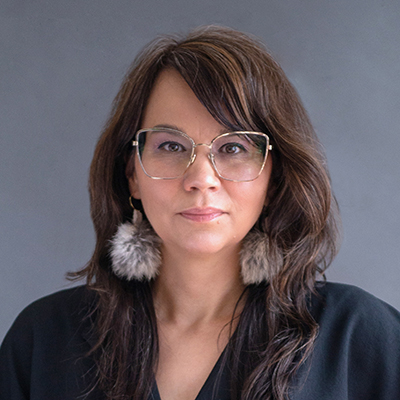 Tanya Lukin Linklater
Open Rehearsals of Ewako ôma askiy. This then is the earth.
The Life of Sound
Wednesday, Nov 1, 2023 1:30 pm -
Artist and choreographer Tanya Lukin Linklater is the Arts Research Center's Fall 2023 artist-in-residence. Her works — which include performances, video and photographic installations, and writings — engage with Indigenous art and culture, structures of sustenance, and weather. She has exhibited and performed her work internationally, including at EFA Project Space + Performa, New York; the Museum of Contemporary Art, Santiago, Chilé; Western Front, Vancouver; and the San Francisco Museum of Modern Art.
During her visit to campus, Tanya Lukin Linklater leads a series of open rehearsals with dance artists Ivanie Aubin-Malo and Ceinwen Gobert. These sessions, entitled Ewako ôma askiy. This then is the earth, respond to the works on view in Duane Linklater: mymothersside, an exhibition at BAMPFA featuring the works of Duane Linklater, known for creating art that interrogates the construct of museums and their historical exclusion of Indigenous people and content.
The public is invited to view these open rehearsals and their evocative in situ, unfolding processes of embodiment, gesture, and sensation.
Cosponsored by Arts Research Center and BAMPFA