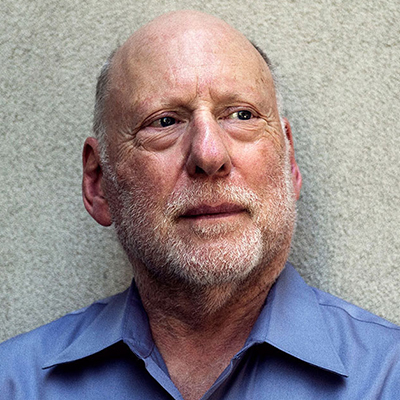 Todd Gitlin
The Other 1968s: Counterrevolution, Communism and Desublimation
Avenali Lecture
Monday, Nov 5, 2018 6:30 pm
Sociologist and cultural critic Todd Gitlin is the 2018-19 Avenali Chair in the Humanities. In recognition of the 50th anniversary of the watershed political year 1968, Gitlin delivers a talk entitled "The Other 1968s: Counterrevolution, Communism, and Desublimation."
Sketching the political terrain of his Avenali Lecture, Gitlin writes, "In 1968, the American left felt poised on the brink of a revolution. That year was also, in the United States, the beginning of a massive political rollback on behalf of white supremacy and plutocratic revival, culminating decades later in the election of a virulent racist. Internationally, it was the beginning of the end for the Communist movement. And it saw the opening-up of a culture of apolitical 'subversion.' "
Gitlin is the author of 16 books, including The Sixties: Years of Hope, Days of Rage (1987). In a work that bridges memoir and historical account, Gitlin draws upon his role as a key player in the political events about which he writes — particularly his experience as president of Students for a Democratic Society (SDS) and organizer of the first national demonstration against the Vietnam War.
Following his involvement in SDS, Gitlin earned his PhD in sociology at UC Berkeley, where he went on to serve as a faculty member and as founding director of Berkeley's program in mass communications. He is currently on the faculty at Columbia University, where he is professor of journalism and sociology and chair of the PhD program in communications.
Gitlin's books, which include three novels, examine a wide range of topics in history, politics, sociology, and communications; they include The Whole World Is Watching: Mass Media in the Making and Unmaking of the New Left (1980), Letters to a Young Activist (2003), and Occupy Nation: The Roots, the Spirit, and the Promise of Occupy Wall Street (2012).
A prolific journalistic writer, Gitlin has published widely in the New York Times, the Washington Post, the New Republic, and the Nation, and he was a regular op-ed contributor to the Los Angeles Times and Newsday. He is a media commentator at BillMoyers.com and a member of the editorial board of Dissent.
The Avenali Lecture is free and open to the public. Doors open at 6:00 pm.