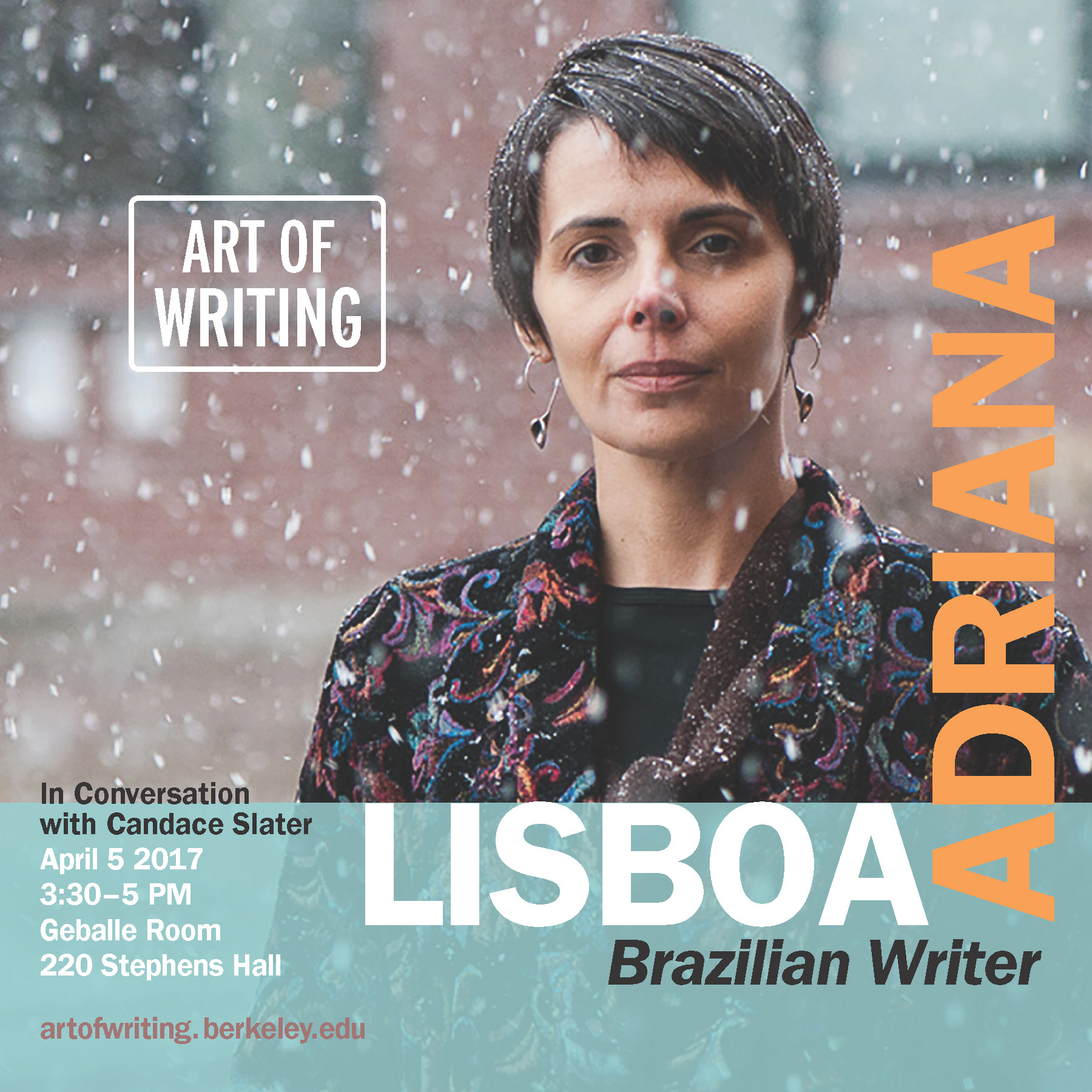 Writing and Thinking in Two+ Languages
Interview with Adriana Lisboa
Art of Writing
Wednesday, Apr 5, 2017 3:30 pm
Townsend Center
Award-winning Brazilian novelist and poet Adriana Lisboa speaks in conversation with Professor Candace Slater (Spanish & Portuguese) about the work of writing and translation.
The author of six novels, Lisboa has also published poetry, short stories, and books for children. Her books have been translated from Brazilian Portuguese into over a dozen languages. Stories and poems by Lisboa have appeared in Granta, Modern Poetry in Translation, The Brooklyn Rail, among others. 
This event is free and open to the public.
Sponsored by Art of Writing.