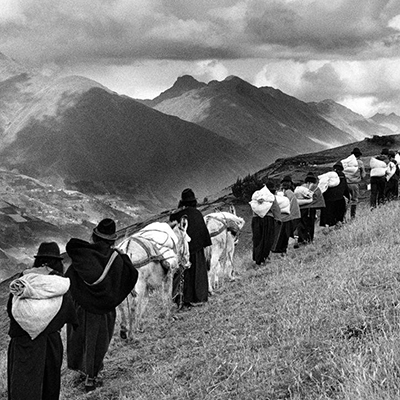 Migrations: The Work of Sebastião Salgado
Migrations: The Work of Sebastião Salgado was one of several events scheduled by the Townsend Center in celebration of Sebastião Salgado's residency as Avenali Lecturer for academic year 2001–2002. Planned to complement the Berkeley Art Museum exhibit, Salgado's lecture—reproduced here in a slightly edited form—was followed the next day by a panel of commentators whose remarks are also included in this Occasional Paper.
Shock, bemusement, sorrow, and anger—these are some of the looks on the faces in the photographs in Sebastião Salgado's Migrations. A resident of Paris for the last 30 years, Salgado moves around the world from Bombay to Chimborazo. In conjunction with the universal aspects of the exhibit called Migrations in the University Art Museum at UC Berkeley, the Avenali Lecturer of 2001-2002 asks of a project including 40 countries on five continents: in what ways does the Earth—on whose basic unity Salgado so forcefully insists—interface with the "terra" which in Portuguese also means one's native land?
Please note: this volume is no longer available for purchase.
ISBN 1-881865-26-6