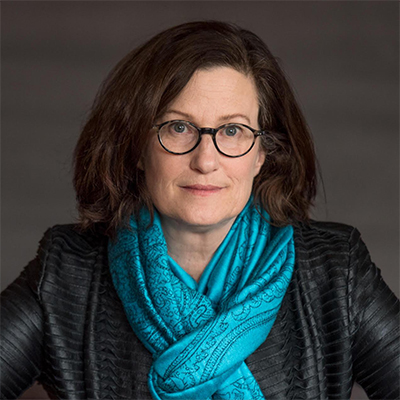 Bonnie Honig, Political Theorist
Fatal Forgiveness: Euripides, Austin, Arendt, Cavell
Una's Lecture
Monday, Nov 13, 2023 5:00 pm
Political theorist Bonnie Honig, Nancy Duke Lewis Professor of Modern Culture and Media and Political Science at Brown University, is the 2023-24 Una's Lecturer. Honig has made major contributions to the fields of democratic theory and feminist political theory, and to the political analysis of art and culture. 
With the publication of her first book, Political Theory and the Displacement of Politics (1993), Honig became an influential voice in the theory of agonism, which views conflict as a permanent and productive element of democratic society. The book, which won major awards including the Foundations of Political Theory First Book Award from the American Political Science Association, treats political contestation as a necessary, even joyful feature of democratic life. In celebration of the book's 30th anniversary edition, political theorist Samuel Chambers writes:
"We should call this book a classic, but we should not call it timeless. Rather, the book matters today — and should be read today — because of its timely interventions into political and theoretical debates from thirty years ago, and because of its untimely contributions. These have had a reverberating series of impacts on the field of political theory over the following three decades, allowing this work from the past to speak to our present."
Honig's numerous other works include Democracy and the Foreigner (2001), Public Things: Democracy in Disrepair (2017), and A Feminist Theory of Refusal (2021). A collection of Honig's public writings entitled Shell Shocked: Feminist Criticism After Trump (2021) is described by the Nation's Daniel Steinmetz-Jenkins as "a landmark study" of the masculinist impulsivity that "is essential to Trumpism and ultimately leads to constant disruptions, daily controversies, and rumbles of political rage. Such a permanent disorientation of reality, Honig observes, shocks and overwhelms a people's senses. Trumpism is thus to be understood as a kind of 'disaster patriarchy' leading to the unending gaslighting of democratic institutions."
Prior to joining the Brown faculty, Honig held positions at Harvard University and Northwestern University, where she was Sarah Rebecca Roland Professor of Political Science. Her current book project, supported by a Guggenheim Fellowship, explores the concept of performative speech acts.