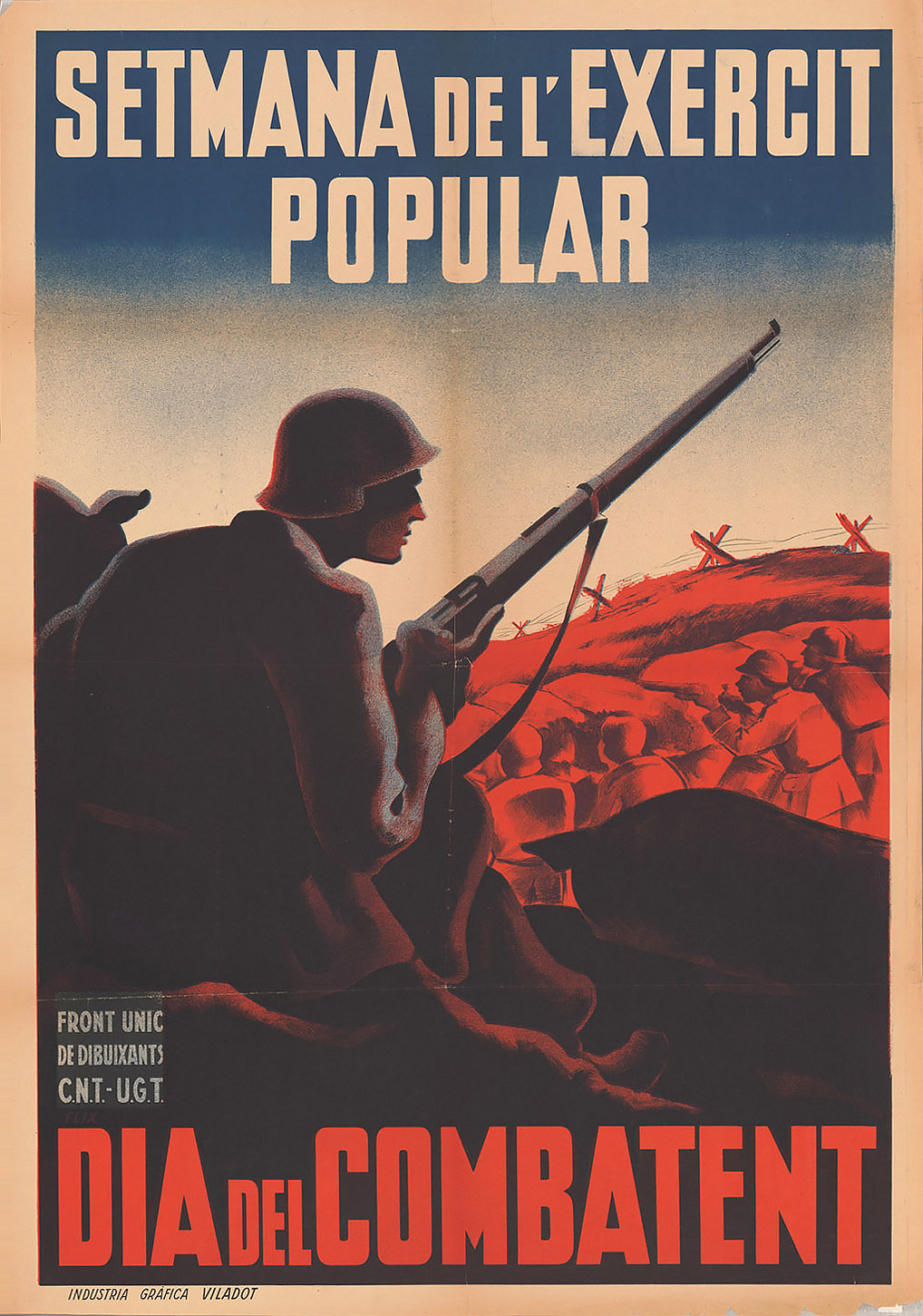 Incite the Spirit
Poster Art of the Spanish Civil War, 1936-39
Exhibit
Tuesday, Sep 6, 2016 12:00 am -
Marking the 80th anniversary of the beginning of conflict in Spain, the Townsend Center for the Humanities features digital prints of selections from the Bancroft Library's outstanding collection of posters of the Spanish Civil War (1936-39). Collected and brought back to the U.S. by members of the Abraham Lincoln Brigade, a group of American volunteers fighting with the Republicans in Spain, the posters give striking visual expression to the contingents marshaled against fascism, including leftist political parties, trade unions, and international sympathizers.
In an effort to rally international support and reach a linguistically diverse audience, Spanish Republicans — like many political participants in the wars of the early 20th century — exploited the communicative capacity of poster art. They often reprinted posters with slogans in English and other non-Iberian languages, distributing them as postcards or placing them in publications that reached an overseas readership. The powerfully expressive graphics often made the message accessible even to those unable to read. Within Spain, political posters were a prominent element in the visual landscape; in 1936, shop owners loyal to the Republic were urged by the Madrid edition of the newspaper ABC to fill their windows with posters, since "every space must be used to incite the spirit in its fight against the enemy."
The Townsend Center exhibition includes pieces by some of the leading graphic artists of the era, including Josep Renau and Juan Antonio Morales, and they reflect the influence of contemporary aesthetic movements such as expressionism, formalism, and constructivism. Posters produced during the first phase of the war reflect the optimism and exhilaration of what the Republicans perceived to be a social revolution, while later works, presaging the ultimate success of Francisco Franco and the Nationalists, highlight the destruction, fear, and death that accompany war.
A companion exhibition, entitled Guerra Civil @ 80, is on display in the corridor cases of the Bancroft Library beginning September 1, 2016.
Viewing hours are generally Monday through Friday, 10 am to 4 pm. The exhibit is located in a space also used for events and meetings; please call (510) 643-9670 or email in advance to confirm room availability.