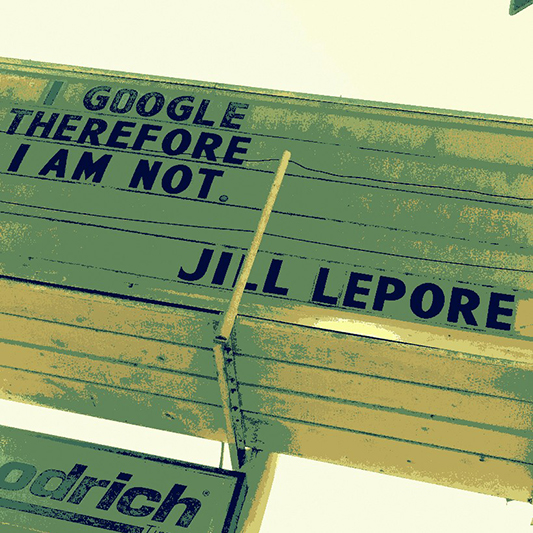 Jill Lepore in Conversation
with Cathryn Carson
Thursday, Feb 20, 2020 5:00 pm
Jill Lepore, the 2019-20 Avenali Chair in the Humanities, engages in conversation with Cathryn Carson (History, UC Berkeley).
Jill Lepore is the David Woods Kemper '41 Professor of American History at Harvard University and a staff writer at the New Yorker. Her books include The Name of War: King Philip's War and the Origins of American Identity, winner of the Bancroft Prize; New York Burning: Liberty, Slavery, and Conspiracy in Eighteenth-Century Manhattan, a finalist for the Pulitzer Prize in History; The Story of America: Essays on Origins, short-listed for the PEN Award for the Art of the Essay; and Book of Ages: The Life and Opinions of Jane Franklin, a finalist for the National Book Award. Her 2018 book, These Truths: A History of the United States, was named one of the top ten nonfiction books of the decade by Time magazine.
She is in conversation with Cathryn Carson, the Thomas M. Siebel Presidential Chair in the History of Science at UC Berkeley.
Lepore delivers the Avenali Lecture on Wednesday, Feb 19, at 5:00 pm in the Maude Fife Room, 315 Wheeler Hall.