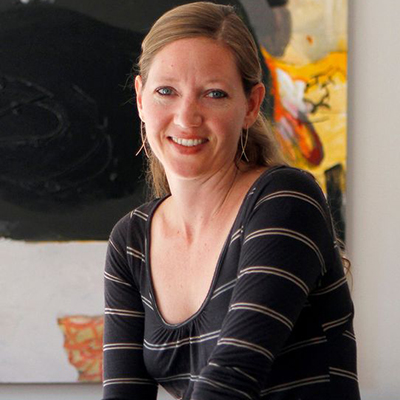 Maggie Nelson, Writer
Songs of Care and Constraint
Una's Lecture
Wednesday, Feb 27, 2019 5:00 pm
Poet, critic, and nonfiction writer Maggie Nelson is the 2019 Una's Lecturer. Formerly the director of the creative writing program at California Institute of the Arts, she is professor of English at the University of Southern California.
With its award of a 2016 fellowship, the MacArthur Foundation hailed Nelson as "a writer forging a new mode of nonfiction that transcends the divide between the personal and the intellectual and renders pressing issues of our time into portraits of day-to-day lived experience. […] Her empathetic and open-ended way of thinking — her willingness to change her mind and even embrace qualities of two seemingly incompatible positions — offers a powerful example for how very different people can think and live together."
Nelson's books include The Red Parts: Autobiography of a Trial, which explores the aftermath of the 1969 murder of Nelson's aunt and the trial, held decades later, of a suspect in the case; The Art of Cruelty, an examination of violence as an aesthetic device in avant-garde art and culture; and four collections of poetry.
A genre-defying writer, Nelson engages ambitiously with a variety of literary forms and intellectual perspectives. The Argonauts, her chronicle of motherhood, sexuality, and love, which won the 2015 National Book Critics Circle Award for criticism, is praised by the New Yorker as a work that "combines — like a number of other masterpieces of American autobiography — memoir, literary analysis, humor, and reporting with vivid instances of both the familiar and the strange." Similarly, the book Bluets, which consists of a numbered series of what Nelson terms "propositions," reads simultaneously like a single lyrical essay and a collection of 240 short prose-poems.
Nelson is currently at work on a book exploring the idea of "freedom" in a variety of contemporary discourses and contexts, including sexual freedom, drug discourse, climate reckoning, and the art world.
During her visit to Berkeley, Nelson engages in conversation with Nadia Ellis (English) on "Writing Freedom — and Its Constraints" on Thursday, February 28, at 5:00 pm in the Townsend Center's Geballe Room, 220 Stephens Hall.