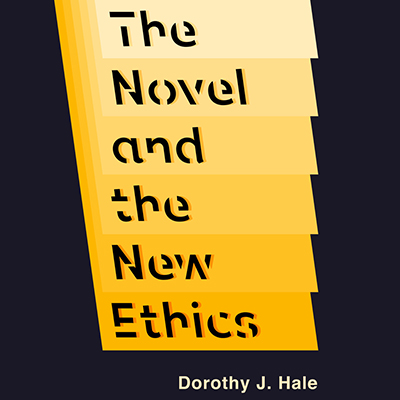 The Novel and the New Ethics
Dorothy Hale
Berkeley Book Chats
For a generation of Anglo-American novelists, the question "why write?" has been answered with a renewed commitment to the ethical value of literature. Dissatisfied with postmodernist parody and pastiche, a broad array of contemporary writers including Toni Morrison, Zadie Smith, and Jonathan Franzen champion the novel as the literary genre most qualified to illuminate individual ethical action and decision-making. Key to this vision of the novel's ethical power is the task of knowing and being responsible to people different from oneself.
In The Novel and the New Ethics (Stanford, 2020), Dorothy Hale (English) explores the origin of the contemporary emphasis on literature's social relevance, tracing it back to the modernist notion of narrative form. She argues that this "new" ethics has its roots in the "new" idea of novelistic form established in the modernist narrative experiments of the twentieth century.
Hale is joined by Paula Varsano (East Asian Languages & Cultures). After a brief discussion, they respond to questions from the audience.