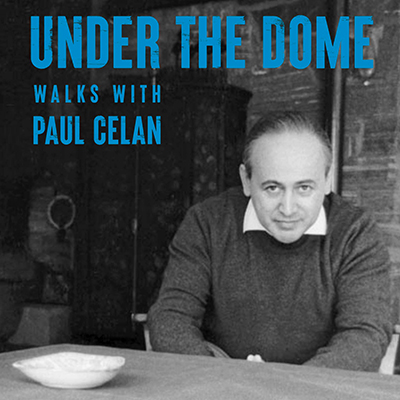 Under the Dome: Walks with Paul Celan by Jean Daive
Introduction by Robert Kaufman and Philip Gerard
Berkeley Book Chats
Paul Celan (1920–1970) is considered one of Europe's greatest post-World-War II poets. Under the Dome (City Lights, 2020), French poet Jean Daive's haunting memoir of his friendship with Celan, is an account of the two men's daily meetings, discussions, and walks through Paris — a routine that ended suddenly when Celan committed suicide by drowning himself in the Seine. Daive offers intimate insight into Celan's final years, when he was at the height of his poetic powers, and as he approached the moment when he would succumb to the debilitating emotional pain of a Holocaust survivor.
This new edition of Rosmarie Waldrop's English translation includes an introduction by Robert Kaufman (Comparative Literature) and Philip Gerard (PhD Comparative Literature, Berkeley) that provides critical, historical, and cultural context for Daive's enigmatic memoir.
Kaufman and Gerard are joined by Ann Smock (French). After a brief discussion, they respond to questions from the audience.