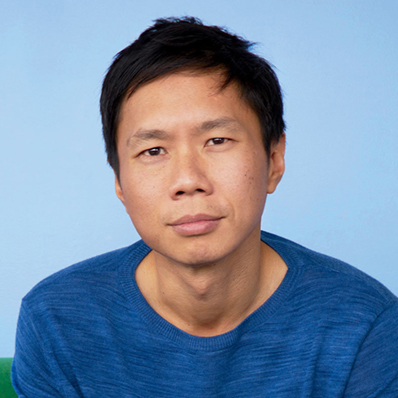 Paul Chan, Artist
The Bather's Dilemma
Una's Lecture
Tuesday, Oct 29, 2019 5:00 pm
Artist Paul Chan is the 2019-20 Una's Lecturer. He is the winner of the 2014 Hugo Boss Prize, awarded biennially by the Guggenheim Foundation to an artist who has made a visionary contribution to contemporary art.
Solo exhibitions of Chan's work have been held at the Institute of Contemporary Art in Boston, London's Serpentine Gallery, and Stedelijk Museum in Amsterdam, and he has been included in major group exhibitions such as the Venice Biennale and the Whitney Biennial. His art is held in numerous permanent collections, including the Museum of Modern Art in New York and the Art Institute of Chicago.
Chan's art takes many forms, including drawing, sculpture, collage, film, video animation, installation, and collaborative site-specific projects. He has worked simultaneously as political activist and artist, engaging with such topics as globalization, inequality, violence, and war. 
In a major project that united activism and art, Chan spearheaded a series of public performances of "Waiting for Godot" in post-Katrina New Orleans in 2007. The play, which features two characters waiting for someone who never arrives, was staged outdoors in parts of the city still devastated — left waiting — two years after the hurricane. The performances were supplemented by a host of educational activities undertaken by Chan in New Orleans public schools and universities.
Chan is founder of the experimental press Badlands Unlimited, which publishes works by artists and writers in a variety of digital and print formats ranging from e-book to stone tablet. Publications include speeches on democracy by Saddam Hussein, an erotica series, and a translation of Plato. 
Born in Hong Kong and raised in Omaha, Nebraska, Chan holds a BFA from the School of the Art Institute of Chicago and an MFA from Bard College. He was one of six artists invited to make selections for the 2019-20 exhibition Artistic License: Six Takes on the Guggenheim Collection, the first-ever artist-curated exhibition mounted at the Guggenheim Museum.
During his visit to Berkeley, Chan also participates in a conversation with UC Berkeley faculty on Wednesday, October 30, at 5 pm in the Townsend Center's Geballe Room, 220 Stephens Hall.