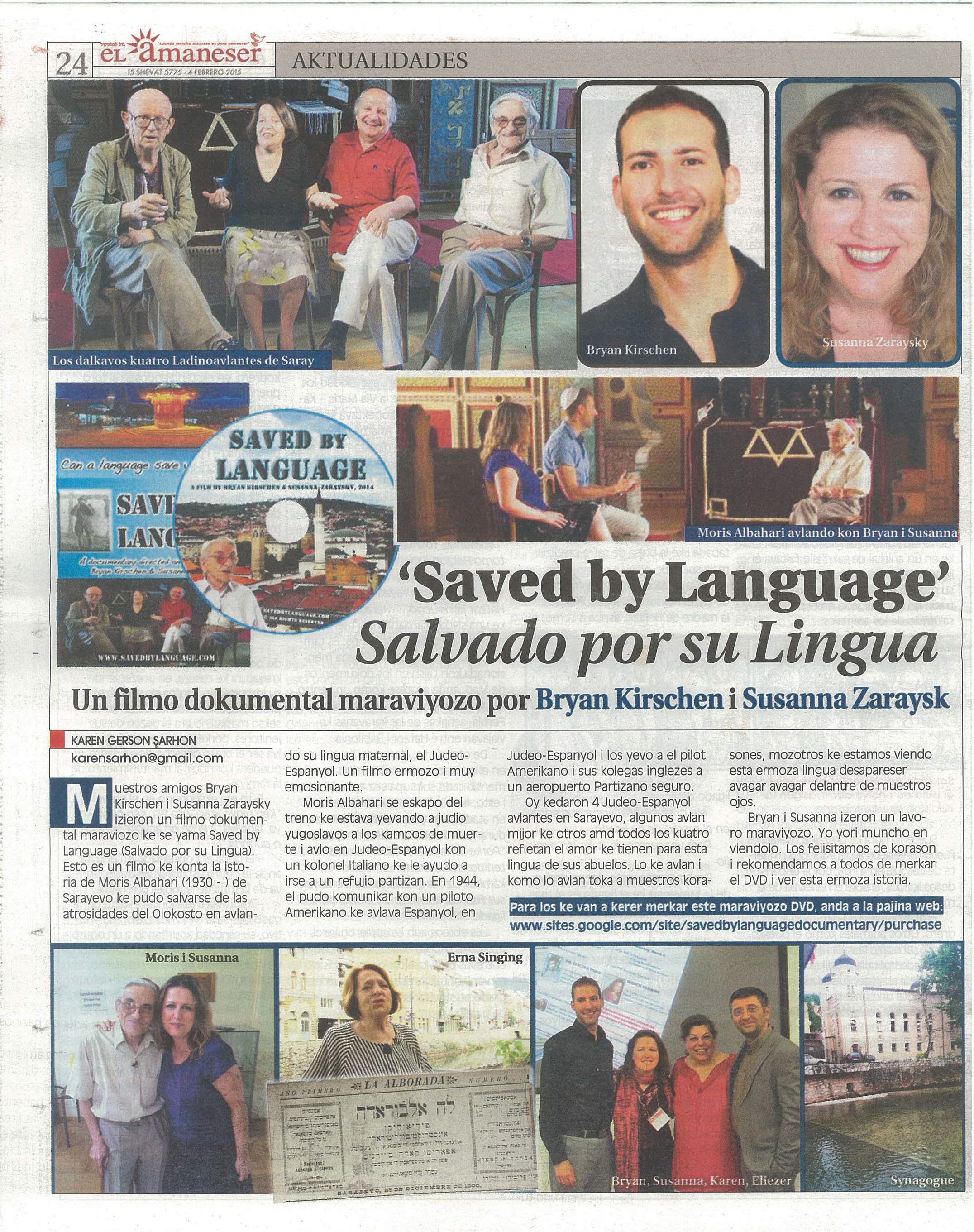 Saved by Language (2014) + Jews of the Spanish Homeland (1929)
Directed by Bryan Kirschen & Susanna Zaraysky, 53 min
Depth of Field Film + Video
The Magnes Auditorium, 2121 Allston Way
Saved by Language recounts the personal story of Moris Albahari, a Sephardic Jew from Sarajevo, who spoke Ladino (Judeo-Spanish), his native tongue, to survive the Holocaust. Moris used Ladino to communicate with an Italian colonel who helped him escape to a partisan refuge after he ran away from a train transporting Yugoslavian Jews to Nazi death camps. In 1944, he managed to communicate with a Spanish-speaking US pilot and led American and British soldiers to a safe partisan airport.
This 1929 documentary film contains close-ups of the leading Balkan Sephardi rabbis of the time and rare footage of Jewish schools, residential quarters, synagogues, and cemeteries as well as a sampling of Sephardi religious customs.  The film was discovered by Sharon Pucker Rivo, director of the National Center for Jewish Film, during a visit to Barcelona to commemorate the 500th anniversary of the 1492 expulsion of the Jews from Spain. Jews of the Spanish Homeland provides a rare glimpse of Sephardic communities in Salonika, Constantinople, Yugoslavia, and Romania as well as former centers of Jewish life in Spain.
Presented by The Magnes Collection of Jewish Art and Life and the Townsend Center for the Humanities as part of the Depth of Field 2015-2016 Seminar Series: Sephardic Identities on Screen.