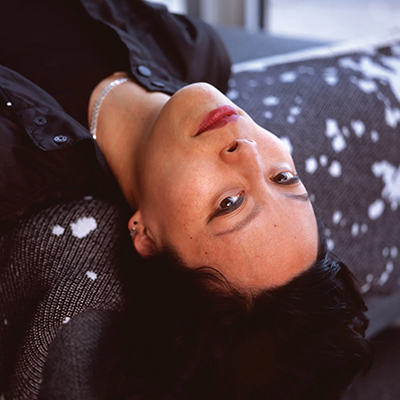 Sianne Ngai
Inhabiting Error: From "Last Christmas" to "Senior's Last Hour"
Avenali Lecture
Wednesday, Mar 1, 2023 5:00 pm
Sianne Ngai is the 2022-23 Avenali Chair in the Humanities. She is the Andrew W. Mellon Professor of English at the University of Chicago.
Ngai is a cultural theorist and literary critic whose work is broadly concerned with the analysis of affective states and aesthetic forms specific to capitalism.
In her first book, Ugly Feelings (2005), a pathbreaking work of affect theory, Ngai explores the aesthetics of negative emotions — focusing not on powerful and dynamic feelings like anger, but on non-cathartic states such as envy, irritation, and anxiety. Ngai suggests that these minor, politically ambiguous feelings, in which action is blocked or suspended, are crucial to understanding the character of late modernity.
In Our Aesthetic Categories: Zany, Cute, Interesting (2012), Ngai argues for the importance of these three aesthetic concepts, asserting that they are essential for understanding how aesthetic experience has been transformed by the conditions of late capitalism. The book won the Modern Language Association's James Russell Lowell Prize.
Ngai's most recent book, Theory of the Gimmick: Aesthetic Judgment and Capitalist Form (2020), examines the uneasy mix of attraction and repulsion produced by the gimmick across a range of forms specific to capitalist culture. It was shortlisted for the Christian Gauss Book Prize, co-winner of the ASAP Book Prize, and named a Literary Hub Book of the Year. 
In her Avenali Lecture, "Inhabiting Error: From 'Last Christmas' to 'Senior's Last Hour,'" Ngai explores the theatricality of Marx's prose. 
During her visit to Berkeley, Ngai also participates in a conversation with UC Berkeley faculty members Colleen Lye (English) and Damon Young (Film & Media and French), on Thursday, March 2, at 5 pm in the Maude Fife Room, 315 Wheeler Hall.