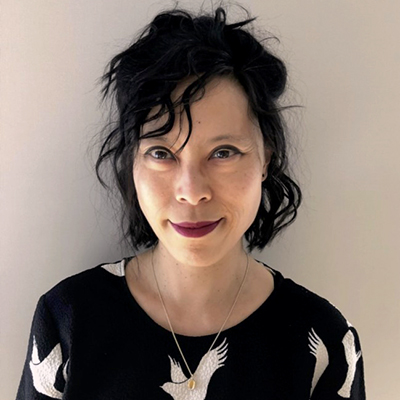 Sianne Ngai in Conversation
with Colleen Lye and Damon Young
Thursday, Mar 2, 2023 5:00 pm
Sianne Ngai, the 2022-23 Avenali Chair in the Humanities, engages in conversation with UC Berkeley faculty members Colleen Lye (English) and Damon Young (Film & Media and French).
Sianne Ngai is the Andrew W. Mellon Professor of English at the University of Chicago. She is a cultural theorist and literary critic whose work is broadly concerned with the analysis of affective states and aesthetic forms specific to capitalism. She is the author of Ugly Feelings (2005), a pathbreaking work of affect theory; Our Aesthetic Categories: Zany, Cute, Interesting (2012), winner of the Modern Language Association's James Russell Lowell Prize; and Theory of the Gimmick: Aesthetic Judgment and Capitalist Form (2020), which was shortlisted for the Christian Gauss Book Prize, co-winner of the ASAP Book Prize, and named a Literary Hub Book of the Year.
Ngai delivers the Avenali Lecture on Wednesday, March 1, at 5:00 pm in the Maude Fife Room, 315 Wheeler Hall.