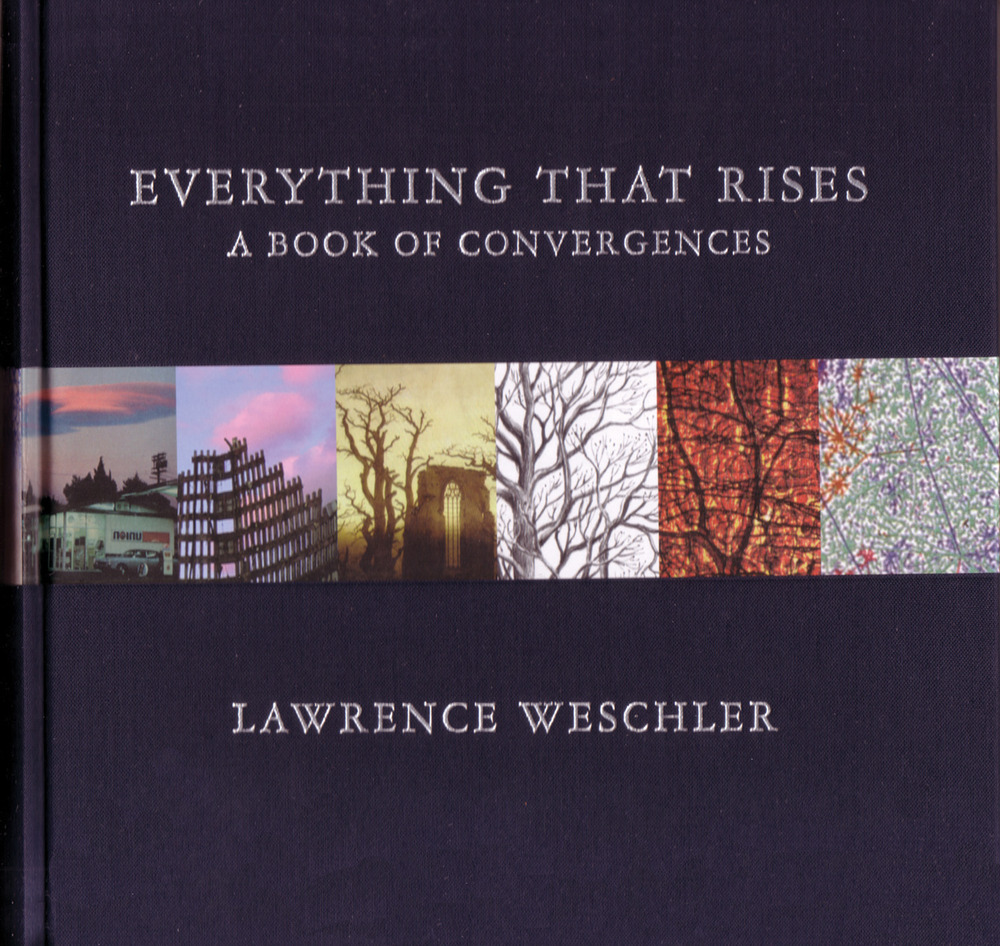 A Typology of Convergences: Towards a Unified Field Theory of Cultural Transmission
With Avenali Lecturer Lawrence Weschler
Avenali Lecture
Monday, Feb 3, 2014 4:00 pm
Banatao Auditorium, Sutardja Dai Hall
For the past decade, Avenali Chair in the Humanities Lawrence Weschler has been exploring the way images (as well as poems, musical themes, etc.) set a context for the reception of subsequent instances. We see by way of what we have already seen and create by way of our entire prior sensorium. In this illustrated lecture, Weschler will build on his award-winning book, Everything That Rises: A Book of Convergences, to consider a spectrum of such convergent effects, from apophenia (the tendency of humans to see patterns where none exist), co-causation, fractalization, influence (forward and backward, direct and unconscious), homage, apprenticeship, allusion, quotation, appropriation, cryptomnesia (verbatim appropriation without realizing you're doing so), through outright plagiarism.
Lawrence Weschler, director emeritus of the New York Institute for the Humanities, also spent over twenty years as a staff writer at The New Yorker. He is a two-time winner of the George Polk Award, for Cultural Reporting and Magazine Reporting, and a recipient of the Lannan Literary Award.
Weschler's books of political reportage include The Passion of Poland (1984); A Miracle, A Universe: Settling Accounts with Torturers (1990); and Calamities of Exile: Three Nonfiction Novellas (1998). His book, Everything that Rises: A Book of Convergences, was awarded the 2007 National Book Critics Circle Award for Criticism. His newest publications include an expanded edition of Seeing is Forgetting the Name of the Thing One Sees (2009), comprising thirty years of conversations with Robert Irwin, and a companion volume, True to Life: Twenty Five Years of Conversation with David Hockney (2009); and the collection Uncanny Valley: Adventures in the Narrative (2011).
Weschler has taught at Princeton, Columbia, UC Santa Cruz, Bard, Vassar, and Sarah Lawrence. He is currently a distinguished writer in residence at the Carter Journalism Institute at NYU.
This is the second of two Avenali lectures. Weschler will deliver the first Avenali lecture, "Art and Science as Parallel and Divergent Ways of Knowing," on January 27, 2014. During his Avenali residency from January 21 – February 14, 2014, Weschler will also offer a graduate seminar titled "Fraught Crossroads: Class, Race, Sex and Violence Across American History."
This Avenali Lecture is free and open to the public.