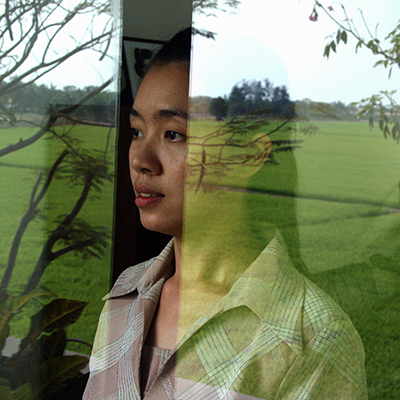 Apichatpong Weerasethakul: Art and Cinema
Symposium
In anticipation of Apichatpong Weerasethakul's campus residency, Una's Lecture, and film retrospective, the Townsend Center brings together scholars and curators for an afternoon exploring the artist's visual and cinematic work.
Born in Bangkok in 1970, Weerasethakul lives and works in Chiangmai, Thailand. His films have won widespread acclaim and numerous awards, including the 2010 Cannes Film Festival's Palme d'Or for Uncle Boonmee Who Can Recall His Past Lives, and the 2004 Cannes Jury Prize for Tropical Malady. His visual art, which encompasses film and video installation, photography, and drawing, has been widely exhibited in galleries across Europe and the US. Permeating his oeuvre is a preoccupation with nature, sexuality, and dreams; a style that combines both realism and surrealism; a concern with people who have been marginalized for personal and political reasons; and the use of Buddhist tradition and Thai folklore.
Participants:
Nilgun Bayraktar, History of Art & Visual Culture, California College of the Arts
Natalia Brizuela, Film & Media and Spanish & Portuguese, UC Berkeley
Daena Funahashi, Anthropology, UC Berkeley
Poulomi Saha, English, UC Berkeley
Jo-ey Tang, director of KADIST, San Francisco
Allyson Unzicker, Film & Media, UC Berkeley
This event is free and open to the public.
In conjunction with Weerasethakul's campus residency, Berkeley Art Museum and Pacific Film Archive presents a retrospective of his films and his installation Morakot (Emerald). See BAMPFA for more information and to purchase tickets.