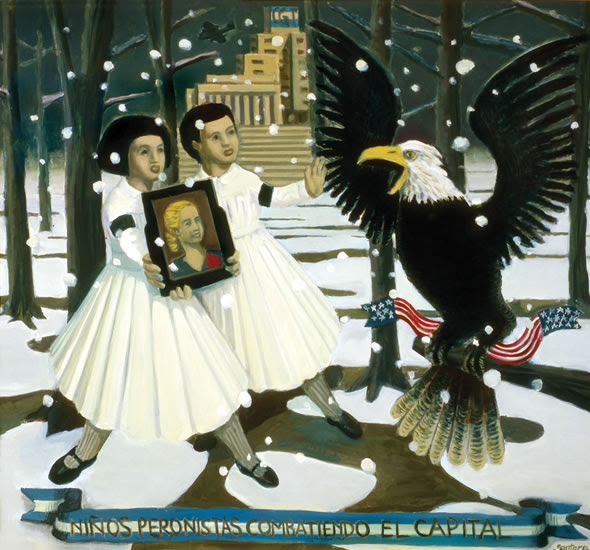 Beatriz Sarlo, Cultural and Literary Critic
Borges and Post-pop Populism
Una's Lecture
Maude Fife Room, 315 Wheeler
Jorge Luis Borges was the first great writer in Argentina to offer a literary version of populist ideology, albeit based on his own brand of liberalism and his extreme opposition to Peronism. Juan Domingo Perón's populist political style enraged elites in the 1940s and 50s, forced many into exile, and left many unemployed, while the masses unfailingly rallied to the call, evoking a chain of populist governments up to the present moment. In this regard, populism has been a major cultural and ideological topic in Argentina across the 20th and 21st centuries. In her Una's Lecture, Beatriz Sarlo examines populism in relation to Borges' work, to the paintings of the distinguished artist Daniel Santoro, and to its most recent avatar, found in post-pop political populism.
Beatriz Sarlo is a scholar of Latin American literature and culture and one of the most important Argentine literary and cultural critics of the last 40 years. She has been a Professor at the University of Buenos Aires and has held Visiting Professorships throughout Europe and the United States. A public intellectual, Sarlo is the author of more than two-dozen books on literary criticism, cultural history, visual culture, and politics about topics ranging from Sarmiento, Borges, Victoria Ocampo, and the Shoah to Eva Perón and Néstor Kirchner.
Professor Sarlo will be in residence November 2015. She will offer a graduate seminar entitled "Producing the World. Travels, Encounters, the Clash of Cultures." She will also participate in a symposium November 13-14, 2015 on "Culture and Politics in Latin America: Another Art of Transition?"
The Una's Lecture is free and open to the public.