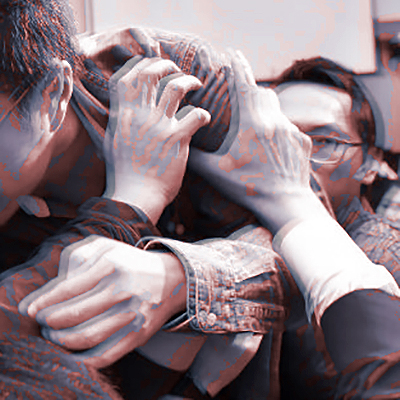 On Chinese Democracy
In Dialogue with China: Art, Culture, Politics
Wednesday, Mar 2, 2022 4:00 pm
This conversation considers the groundbreaking work of University of Hong Kong political philosopher Ci Jiwei, author of Democracy in China: The Coming Crisis (2019). One of the leading thinkers to envision a realistic path to democracy for the People's Republic of China, Ci aims to provide a distinctive model of "democracy with Chinese characteristics," based on the country's own traditions — for example, its impressive track record of meritocratic social mobility. 
Ci argues that four decades of reform have created a readiness for democracy among the Chinese people, resulting in a disjunction between popular expectations and political reality. The inherent tensions in a largely democratic society without a democratic political system will, he asserts, trigger an unprecedented crisis of legitimacy for the current government.
Taking Ci's work as their starting point, panelists ask how essential democratic values — such as the acknowledgment of intrinsic human diversity as the basis for creating democratic institutions, checks and balances among branches of government, and voluntary and open political participation — can be adapted and deployed within a Chinese context.
This event is part of a yearlong series grounded in the conviction that for the United States to engage in dialogue with China has become essential. If we are not simply to challenge but to co-exist with China, we need a better understanding of the country's complex contemporary reality — which in turn requires engagement with the longstanding historical and cultural roots from which today's reality has sprung. 
Complicating this project is the fact that over the past thirty years, much of what we thought we knew about China's past and present has changed dramatically. From ancient trade routes, to the role of classical learning, to the May Fourth Movement, to the notion of democracy in a Chinese context, many of the major phenomena in Chinese history and society have been significantly reconceptualized by scholars.
In Dialogue with China: Art, Culture, Politics brings together Chinese and Western panelists to engage in cutting-edge dialogue on the history and current state of Chinese art, culture, and politics. Offering innovative, thoughtful approaches to the study of China, the conversations aim to provide rich intellectual resources as the US and China chart an unknown but surely entangled future.
Participants:
Journalist and author John Pomfret has worked at the Washington Post for several decades, including serving as Beijing bureau chief and, currently, as contributing writer for the Global Opinions section. He is a recipient of the Osborne Elliot Award for the best coverage of Asia, and the Shorenstein Award from Harvard and Stanford for his lifetime coverage of Asia. For his work on the Congo he was a finalist for the Pulitzer Prize in International Reporting. His books include Chinese Lessons: Five Classmates and the Story of the New China.
Yin Shoufu is a faculty member in the Department of History at the University of British Columbia. His research on Chinese and Inner Asian political thought brings together cultural history and comparative philosophy in an effort to create new global intellectual histories. His current book project traces the history of early modern political thought through a study of the rhetorical curriculum that flourished in schools in East Eurasia between 1250 and 1650.
Cosponsored by the Social Science Matrix.
Film Series: Chinese Portraits
In conjunction with the Townsend Center's series In Dialogue with China: Art, Culture, Politics, the UC Berkeley Art Museum and Pacific Film Archive presents the film series Chinese Portraits, which offers a multifaceted view of China in various eras. Tickets and more information are available at the BAMPFA China Portraits link.