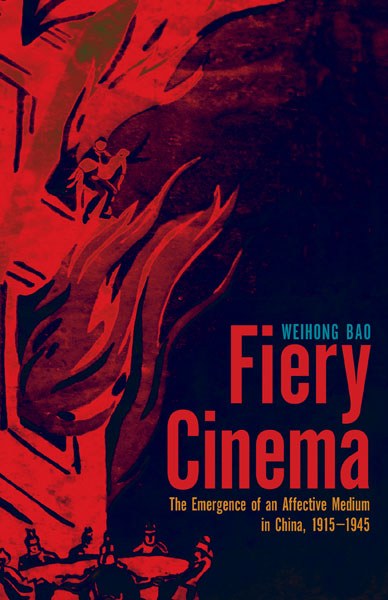 Fiery Cinema: The Emergence of an Affective Medium in China, 1915-1945
Weihong Bao
Berkeley Book Chats
Geballe Room, 220 Stephens Hall
Weihong Bao is associate professor of East Asian Languages & Cultures and Film & Media. Her teaching and research interests include late nineteenth century visual and performance culture, Chinese language cinema, historical screen and exhibition practice, and transnational genre cinema.
Mapping the changing identity of cinema in China in relation to Republican-era print media, theatrical performance, radio broadcasting, television, and architecture, Fiery Cinema constructs an archaeology of Chinese media culture. Bao grounds the question of spectatorial affect and media technology in China's experience of mechanized warfare, colonial modernity, and the shaping of the public into consumers, national citizens, and a revolutionary collective subject.
A major contribution to the theory and history of media, Fiery Cinema rethinks the nexus of affect and medium to offer key insights into the relationship of cinema to the public sphere and the making of the masses.
After an introduction by Andrew Jones (East Asian Languages & Cultures), Bao will speak briefly about her work and then open the floor for discussion.