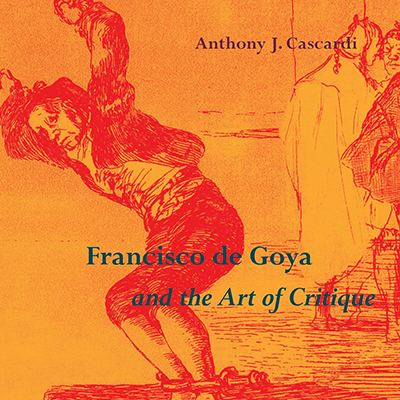 Francisco de Goya and the Art of Critique
Anthony Cascardi
Berkeley Book Chats
In Francisco de Goya and the Art of Critique (Zone, 2022), Anthony Cascardi (Comparative Literature, Spanish, and Rhetoric) probes the relationship between the extraordinary and sometimes baffling body of Goya's work, and the interconnected issues of modernity, Enlightenment, and critique. 
Taking exception to conventional views that rely mainly on Goya's darkest images to establish his relevance for modernity, Cascardi argues that the entirety of Goya's work is engaged in a thoroughgoing critique of the modern social and historical worlds. Addressing the apparent gulf assumed to divide the Disasters of War and the so-called Black Paintings from Goya's scenes of bourgeois life and his well-mannered portraits of aristocrats, military men, and intellectuals, Cascardi teases out the social criticism evident in works that do not openly take up social or political themes. He therefore shows how Goya was consistently engaged in a critical response to — and not just a representation of — the many different factors that are often invoked to explain his work, including history, politics, popular culture, religion, and the history of art itself.
Cascardi is joined by C.D. Blanton (English and Critical Theory). After a brief discussion, they respond to questions from the audience.