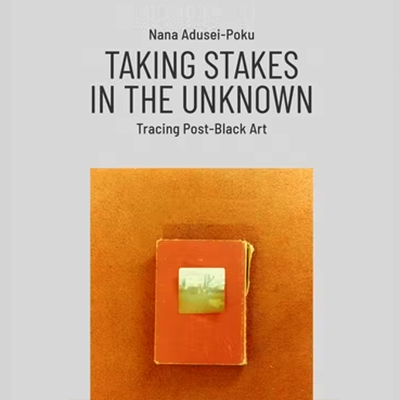 Taking Stakes in the Unknown: Tracing Post-Black Art
Nana Adusei-Poku
Berkeley Book Chats
In Taking Stakes in the Unknown (Transcript Publishing, 2022), Nana Adusei-Poku (History of Art) examines the socio-historical and cultural context of the notion of "post-black" art. She grounds her study in Freestyle, a 2001 exhibition at the Studio Museum in Harlem featuring the works of 28 emerging black artists whose work was characterized by the show's curator, Thelma Golden, as "post-black." The term came to refer to artists who resisted being labeled as "black artists," though their work often engaged deeply with issues of race and played a significant role in redefining complex notions of blackness.
Exploring the past potential and contemporary legacy of this simultaneously ambitious yet opaque term, Adusei-Poku examines works by artists who were defined as part of the post-black generation: Mark Bradford, Leslie Hewitt, Mickalene Thomas, and Hank Willis Thomas — and, by expanding the scope of the definition, the black German artist Philip Metz.
Adusei-Poku is joined by Anneka Lenssen (History of Art). After a brief discussion, they respond to questions from the audience.