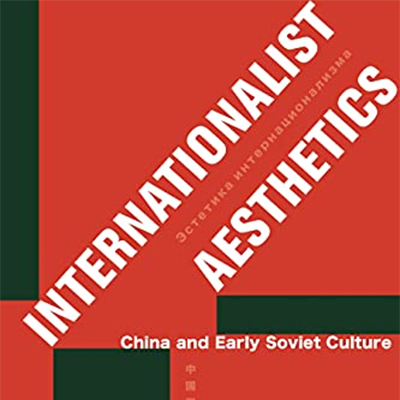 Internationalist Aesthetics: China and Early Soviet Culture
Edward Tyerman
Berkeley Book Chats
Following the failure of communist revolutions in Europe, in the 1920s the Soviet Union turned its attention to fostering anticolonial uprisings in Asia, focusing on China as its prime target. At the same time, a host of prominent figures in Soviet literature, film, and theater traveled to China, met with Chinese students in Moscow, and placed contemporary China on the new Soviet stage. They sought to reimagine the relationship with China in the terms of socialist internationalism — and, in the process, determine how internationalism was supposed to look and feel in practice.
In Internationalist Aesthetics (Columbia, 2021), Edward Tyerman (Slavic Languages & Literatures) explores the crucial role that China played as the key site for Soviet debates over how the political project of socialist internationalism should be mediated, represented, and produced. Reading across genres and media from reportage and biography to ballet and documentary film, and bridging Slavic and East Asian studies, he shows how Soviet culture sought an aesthetics that could foster a sense of internationalist community. He reveals both the aspirations and the limitations of this project, illuminating a crucial chapter in Sino-Russian relations.
Tyerman is joined by Andrew Jones (East Asian Languages & Cultures). After a brief discussion, they respond to questions from the audience.