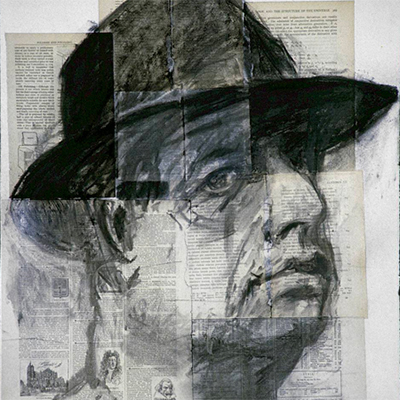 To What End: A Visual Lecture by William Kentridge
Friday, Nov 18, 2022 3:30 pm
South African artist William Kentridge participates in a campus-wide residency taking place over the course of the 2022-23 academic year. Featuring one of the most respected artists of our time, the residency provides the UC Berkeley and wider Bay Area community with the rare opportunity to engage directly with Kentridge and his artistry via lectures, performances, and events showcasing the breadth and depth of his creative output.
"To What End," cosponsored by the Townsend Center, Cal Performances, and BAMPFA, is the inaugural event of the residency. In this visually illustrated lecture, Kentridge considers provocations and processes in the making of the chamber opera Waiting for the Sibyl (2019), which will be presented March 17-19, 2023, at Cal Performances as part of the US premiere of Kentridge's larger work, SIBYL. 
In his lecture, Kentridge discusses his multifaceted artistic practice and the role and meaning of art. As Kentridge has said, "Art is a unique form of knowledge that cannot be fully explained in traditional academic terms. Drawing has the potential to help us understand the most complex issues." For Kentridge, the lecture is yet another medium of creative expression. He uses the lecture form to reflect on the use of language and the creation of meaning in his works, attempting to enact those processes in the moment. 
Born in 1955 in Johannesburg, where he still resides, Kentridge has been revered in the international art world for more than 40 years. Much of his work addresses his homeland's legacies of colonialism and Apartheid while also celebrating the nation's vibrant cultures. He is known for combining drawing, writing, film, performance, music, theater, and collaborative practices to create works of art grounded in politics, science, literature, and history — all the while maintaining a space for contradiction and uncertainty. He has created original productions for such leading opera venues as the Metropolitan Opera, English National Opera, and Sydney Opera House. His theatrical productions and films incorporate many of the elements of his artistic practice to create an immersive environment and provide layers of meaning. 
More information is available at bampfa.org/event/lecture-william-kentridge. This event is sold out.
For more information on the William Kentridge residency, visit calperformances.org/kentridge-residency.